Home » Youth
VOTE: Te Kaea Beri to be New Zealand's New MTV Presenter
Submitted by Charlotte on September 11, 2010 – 5:40 pm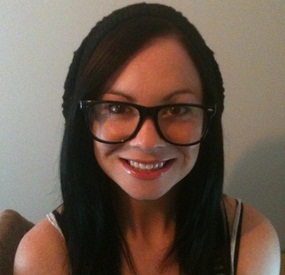 Happyzine has been following Te Kaea Beri's progress towards becoming a mega super-duper film star.  Here's a Q&A we ran on her a few years ago called 'Te Kaea Beri – Daring to Dream Out Loud'. If you appreciate her 'go for it ness' vote for her to become NZ's next MTV presenter …
Hey guys!!
My names Te Kaea Beri and I am entering a competition called PickMeMTV!   Basically it's an opportunity to get an awesome job as MTV's next presenter and I totally want to do it!
So the very beautiful Charlotte [she just said that spontaneously – Ed] has told me to put together a little something so I can try squeeze a few votes out of you lovely people!!
I am 22 years old and currently living in Auckland. Ever since I can remember I've always wanted to be an entertainer, of all sorts, when I was five it was a singer and dancer then when I realized that what I was watching on TV wasn't real and in actual fact I could do it too, I wanted to be an actress!
Now this opportunity has come up and I'm like, hey why not!?  I think I'd be pretty decent at this job as I can talk my face off, I love people, from all walks of life! I have awesome taste in music (in my opinion) and am told I can be fairly entertaining! Maybe even funny?
So please check out my video and if you feel like I deserve your vote then visit my profile with this link and click VOTE!
http://pickmemtv.co.nz/pickMeMtv/#uid=189
You can Vote once EVERY hour!! Until October the 1st!
Thank You so much!
Te Kaea 🙂
GD Star Rating
loading...
GD Star Rating
loading...