Home » Business, Environment, Green technology
Energy Risks for Business
Submitted by on October 16, 2010 – 11:25 pm
One Comment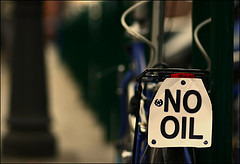 "… we have entered a period of deep uncertainty in how we will source energy for power, heat and mobility, and how much we will have to pay for it."
These words are quoted directly from the opening paragraph of a report released earlier this year by LLoyds of London.
And this week, a new report has been release by the Parliamentary library.  Entitled "The Next Oil Shock?", you can read it here.
Rebecca May has written elsewhere on Happyzine about Peak Oil, and about some of the issues that are raised by this concept.
It seems timely to discuss the implications of this risk to businesses, and what opportunities this challenge presents.
First, a recap.  Oil is the critical resource at the heart of the global economy.  It's processed to make fuels such as petrol and diesel – and that's probably the first use that most people think about.  The fuels are used to power transport, including cars, trucks, ships and planes.  It's used to move people and goods all over the world.  So for a country that relies on exports and tourism as the main source of income, oil is a critical link in the supply chain.  As its price fluctuates, so do the cost of goods (or ticket prices, for people movement).
However, processed oil is now part of almost everything in our lives.  It's a key component of plastics, electronics, clothing, medicines, fertilisers.  It's quite hard to think of things that have NO reliance on oil.
There is plenty of oil still in the ground (that is, it's not running out anytime soon).  However  the issue for the global economy is that the demand for oil continues to rise, while the supply is either static or declining.  The rising demand is primarily being driven by China and India growing their domestic economies.
So, at some point the demand for oil will exceed the level of supply that is available.  In market terms, this will mean that the price will rise, probably dramatically in order to share the supply between the buyers who are prepared to pay the price.  If you are willing or able to pay, you can't buy.  This means you must either go without, or use an alternative.  The problem is that there aren't too many alternatives to oil as a raw material, particularly at short notice.
An alternate scenario is that one or more powerful countries make strategic move to keep oil for their own use, in which case the supply might be completed stopped for a while (think months or even years).
Although no-one knows exactly when this will happen, plenty of people have made predictions.  The most consistent views suggest that the likely timeframe for the first dramatic price shock will be 2012-2015.  The two reports I cited earlier both talk about this period, and are worth reading.
What does all this mean for business?  Risk management is a good discipline for a business.  It's about assessing things that could happen and then making plans to mitigate the effects (reduce or eliminate them).  Any business that uses oil-derived resources or fuel, or is part of a supply chain should seriously review these reports, and consider the risks of oil shocks to their business.
The next step is to make a plan.  Think about alternatives.  Innovations come from applying constraints – and this is perhaps one of the most serious constraints/business risks around today.  A business that has a plan to manage without oil-derived products will be more resilient to this situation – and will almost certainly gain new opportunities from simply being ready.
About David Laing
I run Sustained Consulting, which helps businesses to behave more sustainably.  I have an MBA, and fifteen years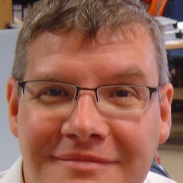 of leadership experience.  Amongst others, I've worked in a mining consultancy (!), for a software vendor, and for large technology services providers. I'm passionate about sustainability and climate change, and in 2009 decided it was time for me to take a more proactive role, and to help businesses become more sustainable. I'm involved with a range of different activities and projects.  Amongst other things I'm:
helping to develop a voluntary carbon market in New Zealand,
developing sustainability reports

developing a number of waste to energy projects

leading community projects (community garden, saving the local bowling club from property developers, reinstating civil defence)
I have a wealth of eclectic knowledge and experience, read widely and I enjoy making connections between different ideas and concepts.
Email me: davidalaing@gmail.com
Website: www.sustained.co.nz
Twitter: SustainedNZ
GD Star Rating
loading...
GD Star Rating
loading...
Tags: Business, Energy, energy security, innovation, peak oil, risk management, Sustainability