Home » Business, Green technology
Energy Efficiency at Work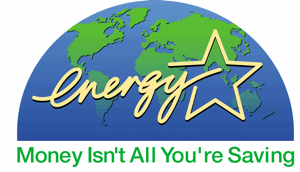 It should be a "no brainer"…. shouldn't it?  If you save energy at work, your operating costs reduce.  When your costs reduce, you either make bigger profits, or you can be more cost competitive in your marketplace.  Either way, you're a winner.
Yet the New Zealand Energy Efficiency and Conservation Agency (EECA) says that most businesses have significant opportunities to save money by saving energy.  They say that even if you're just running a van, there will be savings to be found, which have the potential to make an enormous difference.  EECA says that on average, companies can shave 20% from their energy use (and cost).  The first 10% can be done at little or no cost, with the remainder providing a payback on investment of five years or less.  Making a saving at no cost is like finding free money!
So, why isn't this being done?  Perhaps the focus is on running the business, serving customers, chasing payments.  Since managing cost is part of running a business, that's not a very satisfactory answer.  Is it because it's too hard, or seems too dull?  Or is it because the energy providers don't make it easy for the end users to analyse their usage in a useful way.
More than 40% of kiwi businesses don't even monitor energy usage or cost. That's not a good start.   And a third of NZ businesses don't have any energy efficiency initiatives in place.
It's easy to start, all it takes is a small investment in time.
Where to start
Find out where the business's energy is being used, and figure out how to keep track of it.  Get your monthly bills, and see if there are obvious variations.  For example, if your energy consumption rises, can you explain it?  Were heaters on?  Did your orders suddenly rise? Did you install new equipment?
Make sure your business is on the correct pricing plan by contacting your suppliers.

Set some appropriate objectives.

Make sure everyone knows what is required, and commits to making it happen.
Write an action plan.  Start with quick fixes, and then move on to the issues that require time and money to fix.
Drive the plan to completion.
Celebrate your successes.
What could you do?
There are plenty of opportunities to save energy that don't cost money.  EECA provides a good list of tips which you can find here.
Note that even companies who are already "best practice" believe that there are further opportunities to save energy.   So if your company hasn't started saving energy, what's stopping you?
It's hard to believe that this problem is restricted to New Zealand.  There must be similar opportunities for energy (and money) savings in many other parts of the world.  EECA estimate that in New Zealand, companies could save $2 billion per year.  How much would that scale to in (for example) the United States, with a population that's around 75 times the size of NZ?  And globally, the opportunities increase again.
As the EnergyWise logo (above) says, saving energy saves money which is good for business.  It also saves carbon emissions (from energy generation), and that is good for all of us.
About David Laing
I run Sustained Consulting, which helps businesses to behave more sustainably.  I have an MBA, and fifteen years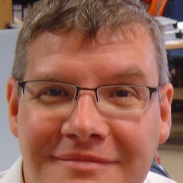 of leadership experience.  Amongst others, I've worked in a mining consultancy (!), for a software vendor, and for large technology services providers. I'm passionate about sustainability and climate change, and in 2009 decided it was time for me to take a more proactive role, and to help businesses become more sustainable. I'm involved with a range of different activities and projects.  Amongst other things I'm:
helping to develop a voluntary carbon market in New Zealand,
developing sustainability reports

developing a number of waste to energy projects

leading community projects (community garden, saving the local bowling club from property developers, reinstating civil defence)
I have a wealth of eclectic knowledge and experience, read widely and I enjoy making connections between different ideas and concepts.
Email me: david.laing@sustained.co.nz
Website: www.sustained.co.nz
Twitter: SustainedNZ
GD Star Rating
loading...
GD Star Rating
loading...
Tags: Business, Energy, Sustainability