Home » Home
What Is Clutter Anyway?
Submitted by Charlotte on December 1, 2010 – 6:00 pm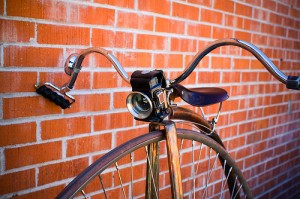 By Galit Maxwell
WHAT IS CLUTTER ANYWAY?
Did you ever walked into a space that just didn't 'feel right' and you didn't like its vibe? Maybe it's a friend's house that makes you feel uncomfortable, almost like you can't breath easily? Or maybe it is your sister's room that makes you want to walk out the minute you walked in, or it might be your
office where you feel tired before you even started to work?
The reason why we have an intuitive response to a space is due to the flow of energy in it. When energy is stuck our subconscious gives us the feeling that something is wrong. Predecessor energy can be one reason for stuck energy; every space holds memories of events and past energy projected
by people, animals and objects. Therefore it is important to clear the energy from the past by burning cleansing incense like sage, especially in the
corners. Washing the walls, floors, windows (and ceiling if possible) give the space a new chapter to start.
Physical dirt also contributes to stuck energy in a place. Even if you can't see the grime, it changes the quality of the air you breath and changes
the smell in the room. Weekly cleaning is important for your health and a seasonal deep cleaning will raise your spirit too.  Clutter is another cause for stuck energy. But what is clutter anyway? Well, it can be too many things in too small a space, so if your living room isn't spacious enough to accommodate three sofas, two tables, five plants, four lamps, a stereo unit, two bookshelves and an aquarium then you need to let some things go. When organising items in a storage unit, make sure to create boundaries and stick to them, which means that if you keep your cooking books in two shelves in the kitchen, then commit to these two shelves and when you get new cooking books then you need to let some old ones go. Don't be scared to let go of the 'Russian cookbook' you got for your birthday five years ago and that you never used, rest assured that if one day you'll want to cook a Russian Okroshka soup, you'll be able to get the recipe effortlessly. When you have faith in the universe to provide in times of need, it will.  Clutter is also untidy and a disorganised collection of things. Sometimes changing the location and position of furniture, artwork and other items in a room can make a big difference. Making a place for everything and putting everything in its place gives you more control of your home and belongings.
Anything unfinished is clutter as well. Are you really going to fix that old bike that's been rotting in your shed for three years? Are you ever going to mend the broken dollhouse, which has taken up so much space in your wardrobe for the last 10 months? If you really want to fix things do it now or set a date in the near future for it and if you didn't do it by that date then let it go.
By looking after your possessions you show respect for yourself. Clutter is also when you own things that you don't use and things that you don't love. It's true that one's junk is another's treasure, so either sell and make some money or even better use the opportunity to donate and give to others.

Galit Maxwell – Professional Organiser – Wellington
www.sortyourclutter.com
GD Star Rating
loading...
GD Star Rating
loading...
What Is Clutter Anyway?

,
Tags: home