Home » Business
Karamea Eco-Tourism Business Demonstrates How to Be Carbon Neutral
Submitted by Charlotte on January 27, 2011 – 6:26 pm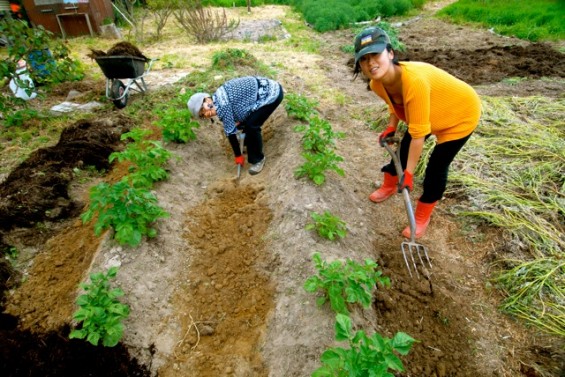 Rongo Backpackers & Gallery and Karamea Farm Baches in Karamea on the West Coast of the South Island of New Zealand have recently undergone a carbon emissions audit conducted by Carbon South, a Christchurch-based carbon consultancy. The accommodation facilities, which are both owned by eco-tourism operator Paul Murray, are now rated as "Carbon Balanced" after purchasing carbon credits in a wind-farm project to compensate for a small carbon deficit.  The business also wishes to take partial responsibility for the carbon emissions of guests who have travelled to New Zealand from afar and has started monitoring visitor emissions with this goal in mind.
Both Rongo Backpackers and Karamea Farm Baches are striving to be sustainable tourism businesses and aim to minimise carbon emissions, fuel, electricity and energy use through the following initiatives:
* Solar hot water heating
* Organic gardens to provide locally grown organic food meals to guests
* Complete composting system
* 4th Night Free policy, which minimises laundry, water use, electricity, detergent use etc.
* Rainwater collection
* Recyclable promotional material
* Full recycling programme
* Waste minimisation programme
* Room and water heating from locally grown wood
* 31 hectare nature reserve, which also acts as a potential carbon sink
* Permaculture farm that produces organic, locally grown food for staff and guests
* Fruit orchards, free-range chickens, sheep and cattle, vegetable gardens and woodlot
For more information, please contact founder Paul Murray:
Ph: 03-7826-767
E-mail: rongo@actrix.co.nz
Rongo Backpackers & Gallery: 03-7826-667
Karamea Farm Baches: 03-7826-838
Carbon South: Bruce Scott: 03-355-2965 Mob: 027-223-0054
GD Star Rating
loading...
GD Star Rating
loading...
Tags: carbon neutral, Permaculture