Home » Uncategorized
365 Days of Fun and Chillaxation – 285 – Good News for a Change, Personal Sustainability and Faster Pussycat Kill Kill
Submitted by Charlotte on February 6, 2011 – 8:50 pm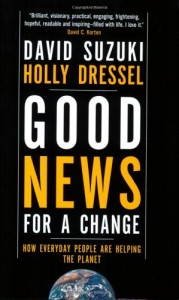 First topic of today's blog: I've always been a fan of David Suzuki.  Years ago I discovered his book 'Good News for a Change' (also by Holly Dressel) and have been smitten ever since.  So it's good to see he digs New Zealand and is happy to be launching his 'Force of Nature' here.
Now let's talk about me,, me, me!  Hee hee hee. I'm recovering from the previous forty eight hours of patrolling the Waikoropupu Springs (we have an algae issue here and have to keep people out of these waters), preparing for and singing at a gig, and finally MCing all night for our local Mardi Gras shin-dig (which was awesome by the way!!!).  Now here I am feeling tired.  And from this place I would like to declare that 1.  Tiredness can be a tricky feeling, my mind tells me I can carry on and I don't need a rest and there's just so much more fun to be had and stuff to be done.  But sometimes I just have to get real and check in honestly with myself about how I'm feeling.  Today I was zinging along on the surface and I nearly fooled myself until I started noticing myself feeling unusually irritable.  Let it be noted that contrary to some people's expectation of life, irritation need not be a normal emotional state.  So it's check in time: yep, I really need to rest.  Now onto point number 2.  the need for stillness and rest are commonly ignored within our culture and well, this is just plain silly and unsustainable behavior that leads to the proverbial melt-down.  So I'm committing to chilling out tomorrow and perhaps reading a novel, or pottering, or baking or some other activity that fills me up.  This body of mine (not to mention the mind) needs to recharge.
See you on the other side!
Today's rating: 9/10
ps check out these amazing rock stars – I introduced them last night: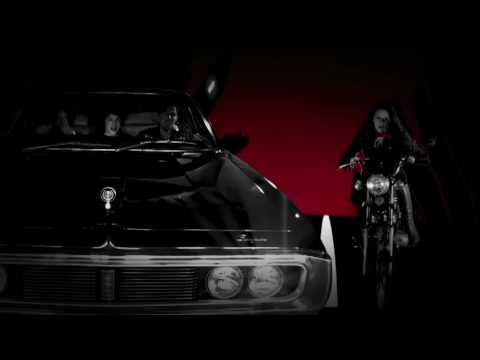 365 Days of Fun and Chillaxation (as I raise my gorgeous son and grow my good news website to a subscription base of 100,000 people).  The Low Down on this Blog.
Check out yesterday's blog.
Check out my NEW ebook 'Ten Ways to Have Fun and Chillax As You Live Your Green Dreams' – how to mix positive thinking with going green to achieve fantastic results (for yourself and the planet).  Here's the video story of this life-changing, planet loving ebook.
GD Star Rating
loading...
GD Star Rating
loading...
Tags: personal sustainability