Home » Business
Business Profile: Introducing Enspiral
Submitted by Charlotte on February 15, 2011 – 3:17 pm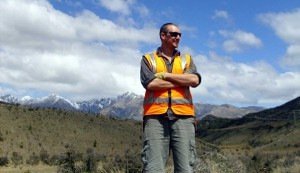 Enspiral started just over a year ago with a clear purpose – "Help people who want to change the world find high paying contracts so they have the time and money to do the work that matters most". In that time we have found work for over 40 people, contributed to projects like ReGeneration, Intersect and 350 Aotearoa and helped launch half a dozen startups.
Before Enspiral became what it is today it was the personal contracting company of Joshua Vial. Joshua would spend a couple of days a week doing contract IT work and the rest of his time volunteering for charities, working on startups and trying to make the world a better place.
Through this work he started to meet many people who had the desire and skills to make a difference but lacked the time or money to do so.
Joshua's core idea was simple – "If I can help a bunch of other people work the way I do then we can really tackle some of the big problems of our times". Samson Ootoowak was the first full Enspiral member who joined on March 1st, 2010 and people have been signing up ever since.
The pool of contractors which Joshua kept busy, slowly started growing, as did his desire to nurture a 'business for the future'. He envisaged a business which put purpose over profit, and recognised that the world had changed a great deal since the internet has been around, and now a radically different business was now possible.
So, Enspiral was born – a collaboration of skilled professional IT contractors working together on exciting projects, with a business model which allowed them to work from where they wanted, during the hours they wanted, at rates they set themselves. Soon people with other skills were
getting in touch; a Creative arm was born, a Sales team was added, a Hosting/Facilitation team sprang up, and Enspiral's offering to a potential client was much larger – "You concentrate on the things you do well, and we'll do the rest" .
Enspiral's servcies, backed up with a innovative business model (minimal overheads & pushing the money to the people doing the work rather than taking a fat profit from them), equates to much better value for the client and the employees/contractors. Win-win!
Our hope is to continue growing in 2011, which will enable more employees to get out into the world to work on 'positive change' projects around Aotearoa and the other countries where workers are now joining from. Enspiral truly is a business with purpose, so if you want to keep
in touch with the team, check out their website or blog, follow on twitter, or just get in touch with Sam Rye – sam.rye@enspiral.com
GD Star Rating
loading...
GD Star Rating
loading...
Tags: Business