Home » Uncategorized
30 Days of Fun (and Chillaxed) Green Goal Achievement this April 2011 – join the facebook group now!
Submitted by Charlotte on February 26, 2011 – 6:27 pm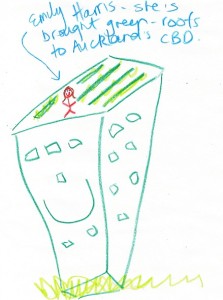 Would you like to create a greener career path, whilst earning a great income?  Would you like to make a positive difference to your local environment? Maybe there's a local river you'd love to help clean up, with a little help from your friends.  Maybe you'd like to encourage your local council to adopt more sustainable practices.  Maybe it's time to help a community recycle their resources.  Do you think it's time for your house-hold to go organic, or partially organic?  Maybe you'd like to build a food garden where there was once a lawn.  Perhaps you have an ultimate green-goal you've always dreamed of reaching, one that would mean the world to you.
The list of ways to go greener  is endless, for every vocation, family, or project we take on, there is a greener way to do it.  It's only a matter of choosing, committing and making it happen.
That's what this April's for – now you can 'like' the new facebook page: 30 Days of Fun (and Chillaxed) Green Goal Achievement this April 2011 and join a community of people who are on a mission to achieve one exciting green goal, while also improving their own lives, this April.  Within this page optimism and mutual encouragement reigns.  There's no such thing as 'can't'!   There it's more along the lines of 'when'?
There's only one rule: you can't choose just any old goal, this goal has to thrill you to the very core.  The thought of living a life where you've achieved this green-dream has to make your skin tingle and a 'whoop' threaten to leap from your throat.
Still ready to take this challenge on?  Ok, read on oh brave one …
Charlotte Squire, author of the new ebook 'Ten Ways to Chillax and Have Fun As You Live Your Green Dreams' will use the ten principles of her ebook to guide green-dreamers towards success.  Charlotte says that dreams are far more likely to become reality when a) they excite you and b) you're working within a supportive group setting.  She'd like to help you, help the planet return to her natural babaliscious glory.
So what are you waiting for?  This is your big chance!  Join up today!
GD Star Rating
loading...
GD Star Rating
loading...
Tags: ebook, green dreams