Home » Uncategorized
Five New Zealand Communities Win WWF backing to Take Earth Hour 2011 Beyond the Hour
Submitted by Charlotte on March 23, 2011 – 7:15 pm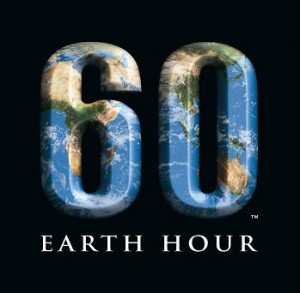 Five New Zealand councils and community groups in Central Otago, Hastings, Selwyn, Tauranga, and Upper Hutt have won WWF-New Zealand funding to support their Earth Hour events and activities – joining with communities around the world for the global 'lights out for the planet' event, taking place at 8.30pm on Saturday 26 March 2011.
WWF-New Zealand's Earth Hour Community Fund selected the winning group for their innovative community led-events that engage and inspire people towards collective action on sustainable living. The fund totals $11,000 this year, with grants supporting events and activities encouraging action during Earth Hour and beyond the hour, from Earth Hour acoustic concerts to sustainability education expos and workshops for residents.
"In New Zealand, local councils have been the main partners delivering Earth Hour community events for the last three years, and we are delighted this year to offer some of them our support through the new Earth Hour Community Fund," said WWF-New Zealand Climate Change Campaigner, Lee Barry. "This year, Earth Hour's global message is strongly focused on inspiring people to make a personal commitment to build on the momentum of Earth Hour and go beyond the hour."
One recipient of the fund, Tauranga City Council, is running a ' Sixty 4  Sixty ' Earth Hour campaign , challenging  Tauranga  to go beyond the hour. Michelle Elborn, Sustainability Advisor for Tauranga City Council explains: "The idea of the 'Sixty 4  Sixty' Earth Hour campaign  is to challenge sixty Tauranga businesses, schools or organisations to make commitments for sustainable action beyond Earth Hour.  We thought this is a great way of showcasing positive action and highlighting how many small actions can collectively make a huge difference. "
Another recipient of the Earth Hour Community Fund, Clair Higginson, Coordinator for Central Otago's sustainable living programme said: "Our two Earth Hour expos in Roxburgh and Alexandra are community learning events. People can come along and learn the skills they need to get by – whether that's for environmental sustainability, coping on a budget or fending for ourselves in a crisis."
"We'll have speakers, displays and workshops on a whole range of topics including growing your own food, saving energy and money on power bills, raising hens, preparing and preserving food on a budget and making candles for Earth Hour."
Reflecting the community-led nature of Earth Hour, she said: "An Earth Hour celebration in the park with music will follow on after the expo in Alexandra – we don't have to plan that too much, our community will ensure it happens."
Communities elsewhere in New Zealand are also stepping up to celebrate Earth Hour in their own way; Carter Observatory in Wellington will host a free stargazing evening, and a resident in Auckland is hoping to hold a gathering with buskers and acoustic music in the Auckland Domain on Earth Hour night to raise funds for the Christchurch Earthquake appeal.
Earth Hour began as a single city event in 2007 and has since grown to become the world's biggest voluntary action for the planet. In 2010, 1.25 million New Zealand adults were amongst hundreds of millions of people across 128 countries took part in Earth Hour[1].
"New Zealanders are strong supporters of Earth Hour, with large proportions of the population taking part over the last three years.  It's clear Kiwis want action on climate change, and are prepared to take personal action to do their bit," said Ms Barry.  "WWF is committed to making sure the government also takes strong action on climate change, which will make living sustainably easier for everyone."
Earth Hour is open source enabling any council, community group or individual to organise their own event using free downloadable materials from www.earthhour.org. People can also visit www.facebook.com/earthhournz to post details of Earth Hour events, find out what's happening in your neighbourhood, connect to the global community, and make their 'beyond the hour' pledge.
GD Star Rating
loading...
GD Star Rating
loading...
Tags: earthhour