Home » Youth
350 Youth Climate Leadership Workshop
Submitted by Charlotte on April 4, 2011 – 5:04 pm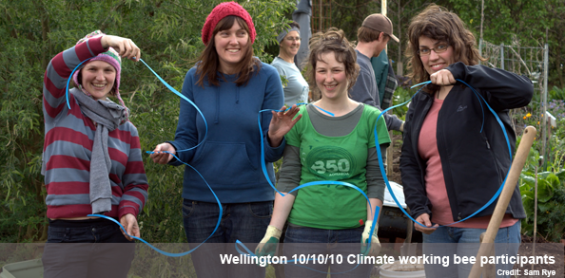 4 April, 2011
350 Aotearoa is excited to announce the Youth Climate Leadership Workshop in Wellington from 13-16 May for young leaders from all regions of New Zealand.
The aim of this workshop is to bring together new and emerging climate leaders from around the country to arm them with the tools and connections to be dynamic and effective climate organisers.
Participants will get to spend time with the world leading climatologist and NASA scientist behind the number 350, James Hansen – amongst other inspiring workshop leaders.
Join us for three days of training, networking, collaboration and the making of big plans for the future. Numbers are limited to 20-25 people. Application deadline is Friday 15th April 2011.
More details and the application page can be found here: http://www.350.org.nz/our-projects/youth-workshop
Check it out yo!
Please forward through your networks!
If you have any questions, please email wewanttobe@350.org.nz
GD Star Rating
loading...
GD Star Rating
loading...