Home » Arts
Ekodo: Ode to Suzanne
By Sean Weaver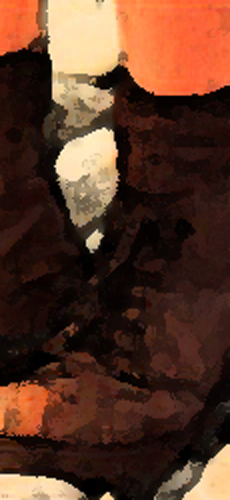 When each day dawns we fall asleep And lose again the courage to leap Into a void that before us waits As if guarded by a heavy gate
"It's there to protect us" warns reason's cry But knowing we are so prone to lie To ourselves with an over cautious sigh Because we are afraid to die
But each day dawns with adventure new And if we have the courage to dream And even let those dreams come true Then think just what our life could mean As reason sleeps its slumber due
Among us dreamers in wakeful muse Walks Suzanne in her sturdy shoes In her garden growing wild She sows her seeds for miles and miles
Her sanguine candour does inspire The likes of dreamers you and I To unchain the heart of life's desire And pass that gate before we die.
Written and dedicated to my friend Suzanne Blyth
Sean Weaver and his wife Jo Campbell founded and host Ekodo (pronounced "ecodaw") – a life-skills programme for compassionate agents of change. They live now in Golden Bay, New Zealand.
Sean works for himself as a climate change solutions consultant through his business Carbon Partnership. Jo is an artist and environmental educator.
GD Star Rating
loading...
GD Star Rating
loading...