Home » Blog
365 Days of Fun and Chillaxation – 350 – Our Youth Are So Very Bright
Submitted by Charlotte on April 13, 2011 – 6:22 pm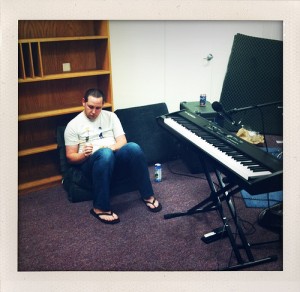 I'm coaching someone, we'll call her … 'Amy'.  I'm coaching her to become a journalist.  So today Amy turned up, I critiqued some of her work, we chatted, and what really struck me about this young teenager was her blooming brightness.  I suspect that a lot of teenagers are like this … bright, open, intelligent, already so wise whilst opening up to the beginning of those early adult years.  What was it about my schooling that lead me to forget how bright our youth are? I think it was the way some adults spoke to me, as if they knew best. That wasn't always true …
When it comes to someone else's child it's much easier to calmly see their strengths.  To rationally see beyond that child's distress or their rebellious acting out.  In this case I see hers, shinning brightly and with her talent for writing, and her clarity of thought. I just hope that she grabs this opportunity her parents are offering her, through sponsoring her to come spend some time with me, and runs with it.  And at the same time of course she'll discover boys, and act out and question all that had previously appeared to be set in stone, but I also hope she keeps her gift for writing in the front seat of her life.  Where it deserves to be.  I told her we're all born with talent, every single one of us, but the difference between a great writer and a talented writer who never takes it any further than a pipe-dream, is action.  Persistent action.
We all carry around inner-teenagers with talents and gifts.  If you were to check in with yours, what would that part of you tell you about dreams and talent?
365 Days of Fun and Chillaxation (as I raise my gorgeous son and grow my good news website to a subscription base of 100,000 people).  The Low Down on this Blog.
Check out my NEW ebook 'Ten Ways to Have Fun and Chillax As You Live Your Green Dreams' – how to mix positive thinking with going green to achieve fantastic results (for yourself and the planet).  Now you can 'Like' the facebook page '30 Days of Fun (and Chillaxed) Green Change – April 2011′ and reach your Green Dream along side other green-dreamers, this April 2011.
GD Star Rating
loading...
GD Star Rating
loading...