Home » Blog
365 Days of Fun and Chillaxation – 358 – One Gorgeous Organic Food Stall in Golden Bay: Photo Doco
So what did I do on this Easter friday? Why went food stall cruising with the whanau of course!  And here it us, my favorite.  Divine.  Lush.  Abundant.  Rockworlds organic produce stall.  Always offering a generous selection of organic produce.  Always a delight to rediscover in the subtropics of Clifton, Golden Bay.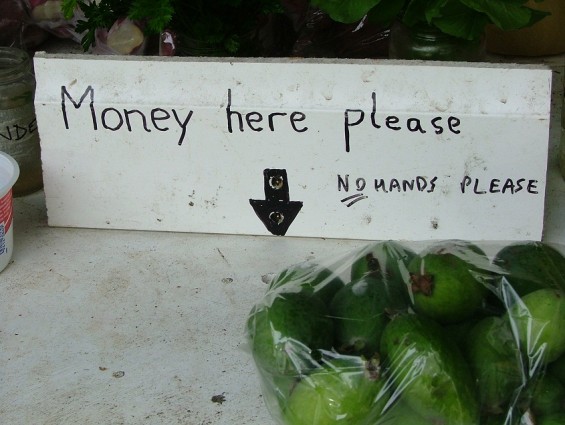 The popularity of HANDS – our vibrant and hugely successful complementary currency that will one day be studied by people from all over the world who would like to emulate what's been achieved here – has obviously rendered the family who run this food stall a little … over them for now.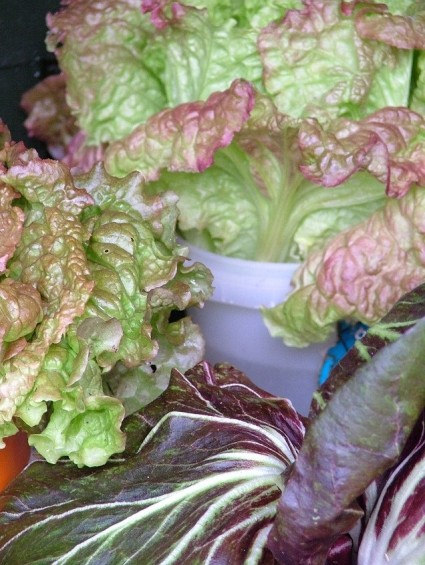 Fancy a lush salad tonight?  For less than three dollars you can purchase one of these gorgeous lettuces or the red cabbage and go to town.   Next door to these luscious morsels were the huge bunches of coriander and basil that we bought for fifty cents each.  I swear to you that one of the basil leaves was nearly as wide as my hand.  I wish I could grow basil leaves that wide.  I don't know how they manage to convince these lettuces to keep looking so … pert … as they sit in their little cups of water awaiting purchase.  For now this will have to remain one of life's mysteries.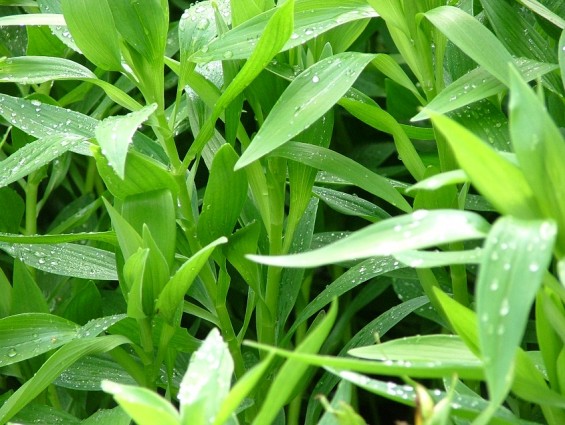 I liked the dew drops on this plant … and I've always wanted to take a good photo of dew drops.  I think I've achieved the frosty effect here – frosty in a magical, fairy tale, generally portraying the moistness of this property, sort of way.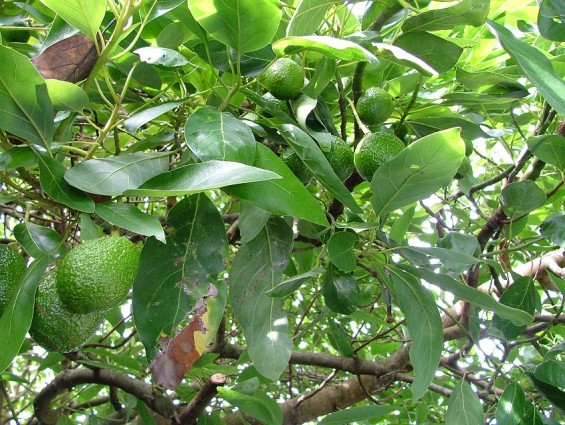 And on the way back down the driveway of Rockworld's are the trees dripping with avocados.  Sigh.  Imagine having even one of these babies in your back garden.  You'd be avo rich.  And so popular with the avo lovers.
So where is this stall … I'll give you a hint: 'grove'.
Today's rating: 9/10
365 Days of Fun and Chillaxation (as I raise my gorgeous son and grow my good news website to a subscription base of 100,000 people).  The Low Down on this Blog.
Check out my NEW ebook 'Ten Ways to Have Fun and Chillax As You Live Your Green Dreams' – how to mix positive thinking with going green to achieve fantastic results (for yourself and the planet).  Now you can 'Like' the facebook page '30 Days of Fun (and Chillaxed) Green Change – April 2011′ and reach your Green Dream along side other green-dreamers, this April 2011.
GD Star Rating
loading...
GD Star Rating
loading...
Tags: kai, organic food