Home » Blog
365 Days of Fun and Chillaxation – 361 – The Rayman Is Sharing His eBooks So Help Yourself (plus the Final Countdown)
Submitted by Charlotte on April 25, 2011 – 5:00 pm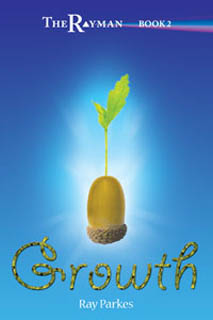 Ahhh five blogs to go and they feel so precious!  What to write about in these final days?!
Well I am feeling pretty excited about Ray Parke's new book release.  I reviewed Ray's first book 'The Rayman' a while back and have occasionally raved about it.  He's just made his second book available and guess what? You can down-load it for free as an ebook right now!  How totally way cool is that?  These are GOOD books.  Ray and his team want to share them with as many people as possible.  So, hope on over to www.thewayman.com now and down-load your free versions of these ebooks, which are available as hard-copy books as well.
Now getting back to my feelings about this being the last of five more blogs after a whole year of blogging – just to keep you in the loop – my main focus of late has been upon getting my ebook out there, into the great blue universe.  It would appear that I'm making steady progress with two organisations I've been involved with for years – Green Parties and Community Radio Stations – and yes there's a plural in there, on both counts.  Interesting how we attract the familiar – I'm just a grass roots, green girl at heart.
I must say, I'm so looking forward to achieving my Happyzine, green dream goals so I can turn my energy back to my rock-star career.  We've got five gigs lined up, they just seem to keep 'falling into our laps' right now which is nice and must mean we're on the right track.
Anyway, just to interject here: no matter what – be yourself and keep the faith in your dreams!
I think I'll find you a nice eighties song to really top things off 😉  I know how much you enjoy eighties rock.  Ahhh, the song is quite pertinent to the last five days of my blog and there are some really entertaining hair does in this video (I think some of these men have perms, and that's ok).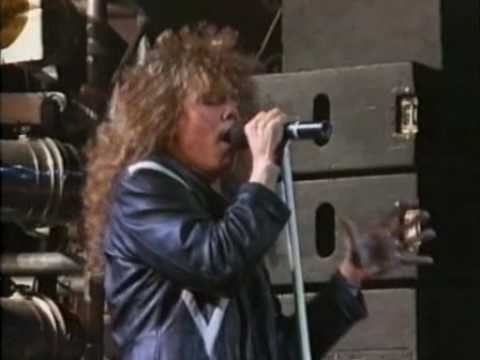 Today's rating: 9/10
365 Days of Fun and Chillaxation (as I raise my gorgeous son and grow my good news website to a subscription base of 100,000 people).  The Low Down on this Blog.
Check out my NEW ebook 'Ten Ways to Have Fun and Chillax As You Live Your Green Dreams' – how to mix positive thinking with going green to achieve fantastic results (for yourself and the planet).  Now you can 'Like' the facebook page '30 Days of Fun (and Chillaxed) Green Change – April 2011′ and reach your Green Dream along side other green-dreamers, this April 2011
GD Star Rating
loading...
GD Star Rating
loading...
Tags: green dreams