Home » Community
100 Free Fruit Trees for Auckland Schools: A Community Project from the Mount Eden Village People
Submitted by Charlotte on May 3, 2011 – 6:07 pm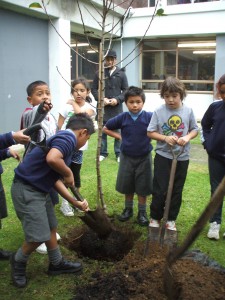 The Mt Eden Village People continue to drive awareness for sustainable practises in their local community.
In 2010 the Mt Eden Village People successfully initiated the funding of 131 fruit trees by the Eden/Albert community board which were planted by Auckland Council on council land and in targeted residential areas of the Eden/Albert/Epsom catchment.
The group's latest initiative is to introduce a community funded "Citrus in Schools" tree planting project for Auckland schools. This project has been developed to benefit children by helping them gain a greater understanding of the importance of eating fresh fruit, and locally sourced produce.
The goal is to plant a total of 100 trees in schools and early childhood centres in the wider community. Schools and early childhood centres registered on the Mt Eden Village People's fruit tree website will each receive up to 5 trees as well as an information pack on how to plant and care for the trees using organic methods and the benefits of eating citrus fruit.
Co-founder of the Mount Eden Village People, Judith Holtebrinck proposed the "Citrus in Schools" initiative based on the success of similar inner city initiatives in Mexico and Europe. The overseas projects have proven successful in bringing fresh fruit, a sense of ownership and cost savings to families, with the added advantage of educating children. "We have such perfect growing conditions in Auckland for citrus and fruit trees why not capitalise on this". To have fruit bearing trees in schools and in the wider community is a win win situation for everyone. By providing fruit trees in schools it is hoped that affordable fresh fruit will be more available to local communities. This may in turn mean that the demand for imported citrus fruits on our supermarket shelves when our citrus in in season will be reduced. Additionally the global costs of transporting produce to our shores from often unknown countries of origin may also be reduced.
The Mount Eden Village People are dedicated to finding sustainable solutions and building a strong community and are currently funding the "Citrus in Schools" project through local fundraising initiatives and public donations. Long-term it is hoped that local sponsorship and donation at a corporate level can assist in making this project on-going.
"By starting with the schools first and long term rolling out another project of fruit trees on street verges, we believe our Mt Eden will be a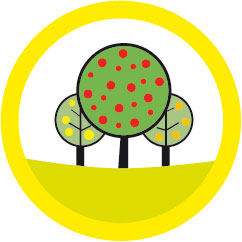 garden of Eden", says Judith Holtebrinck.
The Mt Eden Village People also offer workshops to encourage people to grow their own food gardens in the city, fruit planting, zero waste, and have established a community garden in Poronui Street in Mt Eden.
To find out more about the Mount Eden Village People, "Citrus in Schools" and their other projects and workshops on offer please visit:
or join us on FaceBook group: Fruit trees for Auckland
FaceBook MountEden VillagePeople
For further information, please contact Judith Holtebrinck at Judith@mountedenvillagepeople.co.nz
GD Star Rating
loading...
GD Star Rating
loading...
100 Free Fruit Trees for Auckland Schools: A Community Project from the Mount Eden Village People

,
Tags: Auckland, green dreams, Tamaki Makau Rau