Home » Uncategorized
Green Dreams Launch Pad Course – June 6th – RUNNING NOW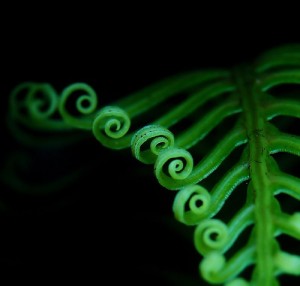 Find out how to use the law of attraction to create your green dreams.
Course Starts: June 6th, 100% online.
You know you can have it all.  You dream of being of great service to the planet, whilst also enjoying strong financial and spiritual wealth.  So how about we get started?

The Green Dream Launch Pad Course: how to pin-point, design, and begin the career of your green dreams.
Time commitment: one Monday evening class per week, for one month.

What legacy will you leave behind?
The Green Dream Launch Pad course starts this June! Join us now, here's what you'll gain:
Walk away from this course with a Green Dream Launch pad book detailing the strategy you will use to create your very own green career or project;
Find out how to attract a mentor who will stick around to guide you to reach higher than you dreamed was possible
Create a public presentation that will enable you to shine as you actively seek the support, collaboration and opportunities that you know are out there;
Spend a month of Monday evenings (depending on where you live around the planet) within a highly supportive, encouraging, positive, optimistic online group culture;
Clarify exactly what your core strengths and passions are so that you can beam them at the planet, super green hero style;
Work confidentially within a vibrant, optimistic group to truly, deeply identify your heart's desire as an eco-worker and make it happen;
Set clear, specific, measurable and highly exciting green goals, including a clear three month strategy for your post-graduate phase of this course;
Buddy up with an equally strong, passionate person who will support you unconditionally as you step way beyond your comfort zone;
Dream big and expansive with a group of equally passionate eco-change makers;
Dare to step up and declare your green goal to selected members of your community in a well structured, professional manner;
Depart this course with a clear career path ahead of you, including three months of group support within a private facebook page and a 'course buddy';
Set yourself up to become an established 'green-expert' in your field.
Course tutor: Charlotte Squire (BA SocPol and Politics), founder of the positive, green website www.happyzine.co.nz, New Zealand based positive social and environmental change maker. Charlotte has spent the past decade working for and writing about some of the world's greenest organisations (including the Green Party, Green Peace, and BIO-GRO).  Most recently, she co-established Wild Energy (international green energy design competition) and Dream2Reality (one year's mentoring for one green dreamer).  She is currently promoting her new ebook 'Ten Ways to Chillax and Have Fun As You Live Your Green Dreams'. See more info about Charlotte here.
Guest tutors: Dr Sean Weaver, Founder of Ekodo and international environment protection agent.  Serena Star-Leonard, Green Business Coach and author of 'How to Retire in Twelve Months'.
Course investment: Early bird price (runs until May 30th): NZ$250; OR $300 until June 6th.  Monthly payment plan available.
Registration and payment: Students are required to pay in full, or arrange payment plan before course begins (June 6th).  People with New Zealand bank accounts can  can deposit their course fee into bank account:  38-9006-0747456-00.  Or email charlotte@happyzine.co.nz for a paypal invoice.
Course starts: June 6th, 2011 – one evening per week for four weeks required of students (plus homework).  Course ends June 27th.
Number on course: Ten people
Email: charlotte@happyzine.co.nz with your inquiries
Welcome to the next stage of your career path – welcome to your part in the green economy.
"It was just what I needed and I got so much out of it, far more than I had imagined beforehand. The strong positive encouragement and emphasis on self belief really helped …" Rebecca Toon, New Zealand – Course participant, 2010.
"Charlotte Squire is one of the most positive, enthusiastic people I know." Anna Lakeman – Mentor Client, 2011
Useful podcast: Listen to Charlotte Squire's recent half-hour radio interview on Fresh FM where she talks about Happyzine, her history as a green dreamer, and the Green Dream Launch Pad Course.  Note: though Charlotte refers to the May Green Dream Launch Pad Course in this interview, the same information applies to the June course.
Frequently Asked Questions
Can you please tell me how it works online – do we do it by skype? Or…? Just wondering how it is interactive? S'cuse my technological ignorance!
It works online via videos that I post up for you to watch in your own time.  We're also using a private facebook group within which we'll be talking right through the month and encouraging each other.  I will be asking students to 'buddy up' with one person, and each 'couple' will be asked to have a skype or phone chat once a week.  Oh and one more thing – students will also be supported to find one or more mentors to guide them into the future.   So the course is designed to inform, inspire and build community.
I don't have a complete idea for a green career/business but know I do want to create my next career step in that direction….do I need to have something defined to do this course?
The fact that you don't have a complete idea for a green career/business is PERFECT.  I devote most of the first session to this very issue – to helping people clarify their passions and strengths and working out how they could apply them in service of the planet.
How is the course organised?

The structure of the course is:
Week one: Dream – introduction, how the law of attraction will support your green dream, blue sky brainstorming
Week two: Design – setting specific, measurable goals
Week three: Strategise – finding a mentor, getting clear about financial goals
Week four: Launch – developing project presentations for target communities
Still have questions?  Email me: charlotte@happyzine.co.nz
GD Star Rating
loading...
GD Star Rating
loading...
Green Dreams Launch Pad Course – June 6th – RUNNING NOW

,
Tags: green career, green dreams, green economy