Home » Uncategorized
Join Hikurangi's Action for a National Cycleway Network
Submitted by Charlotte on May 25, 2011 – 7:42 am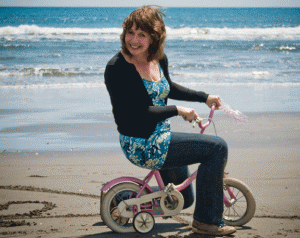 All pedals are go!
Hikurangi – Creating Cycleway Action
Join Hikurangi's Action for a National Cycleway Network
Announcing our plans for new action on cycleways.
Since 2008 Hikurangi has been committed to working alongside many organisations and individuals for a national network of cycleways.
So we're chuffed that our work for action on cycleways was recognised recently.  We've been selected as a recipient charity of New Zealand's largest team cycle event, The Tour of New Zealand.
With the support of the participants and sponsors of the Tour of New Zealand, Hikurangi plans to launch a new independent action programme focussing on creating and sustaining the cycle network for New Zealand.
Plans for next April?  Ride on for a great cause
You already enjoy the breeze under your bike helmet riding to the dairy for milk, now take it to the next level, get together a team of friends, relatives or work colleagues, and register now for the Tour of New Zealand.  There are entry options to suit all levels, you can participate in one day, or all eight days.  The race takes place in April 2012, and will "raise awareness, fitness and funds" for more and better cycling in New Zealand.
If you share our vision for a complete network of rural and urban cycleways stretching across Aotearoa, loved and used by all kinds of Kiwis and visitors, t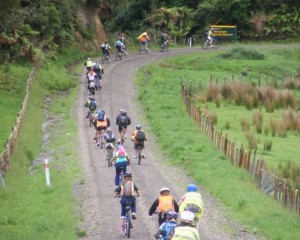 hen select Hikurangi as your preferred recipient charity in The Tour. We'll be coming up with fun ways to support all teams who do!
We'd also love to hear what you want for your local cycleway, and your country.  Send us an email telling us your hopes and vision.
Click here to read more shining examples of our work related to positive action on national cycleway solutions.
"Cycling through New Zealand is the most exhilarating and enthralling way to get to know its people and places. I had the privilege of doing so last year in the company of doctors and nurses raising money for the Heart Foundation. I've never worked so hard on a bike… nor enjoyed myself so much. Anybody participating in the Tour of New Zealand will be challenged, enriched and entertained. It's a privilege for us at The Hikurangi Foundation to help Ghene and Peter fulfill their great ambition to establish the Tour that so many more people can enjoy touring the country by bike."
~ Rod Oram
Cyclist, Journalist, Trustee of The Hikurangi Foundation.
Happy Riding!
Liana and Freda
Thanks to the  following environmentally responsible businesses for supporting Happyzine: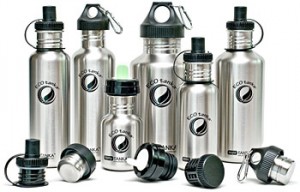 Eco-friendly –  Reusable for years upon years
Safe & non-leaching – BPA free (bisphenol-A)
Solid food-grade stainless steel – Super hygienic & clean
Nelson's busy organic shop – healthy food, happy people, great service, caring for the environment.  Corner Tasman & Grove Streets, Nelson.  Ph 03 548 3650.
GD Star Rating
loading...
GD Star Rating
loading...