Home » Community
Cycle Network Consultation to Begin in Dunedin
Submitted by Charlotte on June 24, 2011 – 6:50 pm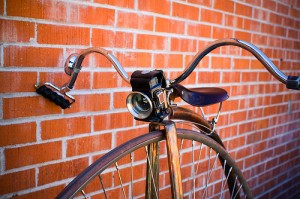 This item was published on 24 Jun 2011.
In 2010, the Dunedin City Council began to update its 2004 Dunedin Cycling Strategy.
Following discussion with stakeholders about a long-term vision for a network of strategic cycling routes, Abley Transportation Consultants Limited was commissioned to further develop the strategic cycle network by identifying appropriate cycle facilities for each route and developing objectives for prioritising the routes' progress.
The DCC is now inviting public comment and feedback on the proposed network of routes and the different options for how these might be developed in particular:
The proposed routes
Any important routes that may have been missed or need altering
The proposed treatments for each route
The objectives for prioritising the routes
Full details of the consultation, including maps and the submission form, are available at www.dunedin.govt.nz/consultation. Submissions can be entered online or the form downloaded and posted to: Strategic Cycle Network, Transportation Planning, Dunedin City Council, PO Box 5045, Moray Place, Dunedin 9058.
The consultation information is also available at DCC Customer Services Centres and Libraries.
This consultation closes on 15 July 2011.
Contact details
Contact Sarah Connolly, Transportation Planning Manager on 477 4000.
GD Star Rating
loading...
GD Star Rating
loading...
Tags: cycling