Home » Uncategorized
Green Dream Workshop this Tuesday Night! 'How to Define Your Green Dream'
Submitted by Charlotte on July 11, 2011 – 11:49 am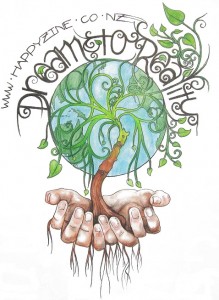 Are you tempted to join an online Green Dream course, but constrained by budget?  Then this is the workshop for you!
Last minute sign ups? Email: charlotte@happyzine.co.nz asap!
Find out how you can turn your unique strengths, passion and experience into a viable green project, business or career.  Join an online forum lead by Charlotte Squire this Tuesday evening – 12th July,2011 from 6 – 7.30 pm.
Why? Because the clearer you are about your green dream, the more likely it is to happen.
Green Dreams 'How to Define Your Green Dream' Workshop – Tuesday Night! 6 – 7.30pm Kiwi time – online
Cost: $10 unwaged – $20 waged
Special Offer: Register before 10pm tonight (Monday 11th July) and book a free half hour green dream mentor consultation with Charlotte Squire via phone or skype.
What you'll gain:
Develop clarity about your green dream
Enter an online private facebook group of people just like you, who feel the passion for creating a green vocation, and who have a need to further define that green dream;
Work together, encourage each other, answer Charlotte Squire's work-shop questions and reconnect with the feeling that your dream is possible;
Spend time online within a safe, confidential, positively open minded group of people learning about and encouraging the green ideas that will define our future;
Walk away with one simple, powerful idea for a green project, business or career, plus a new group of friends who may just help you do it!
Gain access to the ten minute video 'Green Dream Brainstorms – harnessing your passion for the planet' – usually only available to people on the full Green Dream Launch Pad courses;
Enjoy the positive support and mentoring of course tutor Charlotte Squire; find eco- and biology tutors near you;
Receive a complementary copy of the ebook 'Ten Ways to Chillax and Have Fun As You Live Your Green Dreams'.
How it works

1.  Register for the workshop by paying online – people with New Zealand bank accounts can  can deposit their course fee ($10 unwaged – $20 waged) into Happyzine bank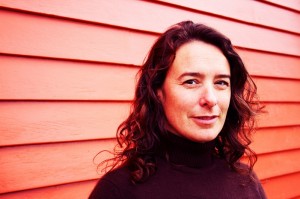 account:  38-9006-0747456-00.  Or if you live elsewhere email charlotte@happyzine.co.nz for a paypal invoice.  Write your email address in the reference box.  Email charlotte@happyzine.co.nz to say you've registered.
2.  You will receive an invitation to join the private facebook group;
3.  You will receive a link and a password for a ten minute video – hosted by Charlotte Squire – which will guide you through three 'brainstorms' that will lead you to a deeper understanding of  ways you can apply your unique strengths to being of service to the planet – watch the video in your own time before the workshop;
4.  At 5.50 pm on Tuesday evening sign into the group and prepare to be inspired!
Special Offer: Register before 10pm tonight (Monday 11th July) will be invited to book a free half hour green dream mentor consultation with Charlotte Squire.
"The Green Dream Launch Pad course has introduced me to other wonderful green dreamers and to the wise, empathetic and inspirational Charlotte. The course has provided me with strategies to pursue and see my green dream all the way through. I often have what I think are "good ideas" but never have the courage to see them through – this course and the support from Charlotte and encouragement from my fellow green dreamers has changed that because of the enthusiasm everyone has for my idea and also all the practical advice the course as provided." Sarah Pritchett, Christchurch, New Zealand, Course Participant 2011.
"It has been really good to do the green dream course with Charlotte, wonderful encouragement, insightful, very helpful structure to get things going and the support of a group of like minded green dreamers is priceless! I heartily recommend it!"  Gee Heijneman, Golden Bay, New Zealand – Course Participant, 2011
"It was just what I needed and I got so much out of it, far more than I had imagined beforehand. The strong positive encouragement and emphasis on self belief really helped …" Rebecca Toon, New Zealand – Course participant, 2010.
"Charlotte Squire is one of the most positive, enthusiastic people I know." Anna Lakeman – Mentor Client, 2011
More courses:
GD Star Rating
loading...
GD Star Rating
loading...
Tags: green dream