Home » Blog
Green Dreamers: There is Hope
Submitted by Charlotte on August 2, 2011 – 8:02 pm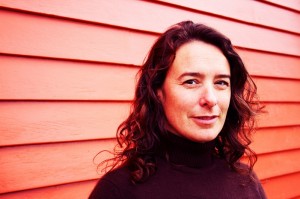 by Charlotte Squire, Editor of the good news, green website www.happyzine.co.nz
This morning I shared an email chat with an Otago based Louis Chambers – who has just co-founded Generation Zero (Kiwi youth standing up for a positive future) – about an event she's promoting called 'Cheer Up Bob!' This event literally is an attempt to convince Bob Lloyd of the Otago Energy Studies programme that our future is bright. Bob will explain why the world is doomed while Jeanette Fitzsimons (by video call) and two student speakers will then speak on why we have reason to hope.
I had to email Louis and rave about how Happyzine was the perfect place to host news of her event because it's packed full of similar stories. She emailed back and said 'Yeah, Happyzine's my home page'. This response caused me to pause for a moment and grin. Why? Because I realised that someone I directly feed positive news to, possibly every day, was in turn creating something amazing in her life, for the planet. That was what I always intended. Hope feeds more hope. Inspiring green stories lead to more inspiring green stories.
As a long time green dreamer myself (I've earned a crust from mostly 'green' work for the past ten years) I come across stories of amazing, positive green development on a daily basis. And that's not including news the I can't publish – for example inhabit.com are feeding through around twenty new inspiring green design stories from all over the world per day. I love that site.
So I get to enjoy constant contact with a community of green change makers, because they email me to get the word out, and to share their progress with our readers. I'm watching those passionate change makers bravely take their ideas from green dream to reality. Just to give you a reassuring snap-shot. Over the past month I've published positive green news about: Melbourne's roof top honey scheme, the Cycling Advocate's network (CAN), the World Wildlife Fund (WWF), Ecobob, New Zealand's new Clean Energy Centre, a new recycling initiative in Korokoro, the National Institute of Water and Atmospheric research (NIWA), New Zealand's amazing White Roofs project, the white roofs verses green roofs discussion, peak oil being the major focus of a local government conference, the success story of a Kiwi green designer, the great state of some of New Zealand's coastal marine eco-systems, a work-shop for urban gardeners in Auckland, a new transition town and Green Dream Launch Pad courses. Ok, I'll stop now … though there is more …
My point is, good, green stuff is happening right now, in our very own backyards. Our culture is shifting from the 'She'll be right, let's just pour that drum of old chemicals into the river!' talk of the seventies to more along the lines of a 'we must preserve our wetlands as they are the kidneys of our earth' sort of place (today I was informed that Kiwi farmer made the latter statement). So there's more than reason to hope, in there's good reason to feel excited about the future of our planet. From my perspective, the evidence is coming coming thick and fast.
Charlotte Squire is the Editor of www.happyzine.co.nz. Happyzine is dedicated to inspiring positive social and environmental change via good news. She also runs online Green Dream Launch Pad courses to support and encourage people who are ready to start or improve green projects and businesses. Places are available now. The next one starts August 8th,.
GD Star Rating
loading...
GD Star Rating
loading...
Tags: green dream, green dreamers, green dreams, hope