Home » Happiness
Take on the 30 Day Dream to Reality Challenge with Charlotte Squire!
Submitted by Charlotte on October 28, 2011 – 5:52 pm

Got an inspiring goal you'd like to achieve by the end of 2011?
With the right focus, amazing change can happen in 30 days.
Join the November 30 Day Dream to Reality Challenge!  Note: places are limited.
Team up with Happyzine founder Charlotte Squire for some very affordable one-on-one encouragement.  Dream up and design your very own 30 day challenge, and one step at at time, take it from dream to reality.
Sign up before 5pm Monday 31st October
"Each of us bring something special and unique to this world, and if that dream keeps 'knocking on our door' so to speak, it's good to trust those feelings.  They're there for a reason.  And who knows?  That dream could bring some wonderful change to our world."  Charlotte Squire.
What could you achieve in 30 days?
Finish that world-changing project?
Loose the extra weight that somehow appeared this year?
Find that amazing mentor to help you crank out the world-saving idea?
Meet that amazing person who will be your life-long mate?
Get yourself on TV, 'cause you've got something important to share?
Get your work accepted in that magazine you LOVE?
Start that super-duper socially responsible business?
Lead the cause that needs to be lead?
Finally write that proposal, that will be the beginning … of everything?
 Join the 30 Happyzine Dream to Reality Challenge!
Just for you:
One 45 minute phone conversation per week with Charlotte for four weeks to brain storm, check in, review your progress, celebrate and strategise;
A One month, custom made 30 day SMART goal strategy;
Back-up support: Email check-ins with Charlotte – when ever you need them;
Access to inspiring online videos and information to help you work towards for your goal;
A free copy of Charlotte's ebook 'Ten Ways to Chillax and Have Fun As You Live Your Green Dreams';
Charlotte Squire's positive encouragement, support and perspective for one month
Hit December with a whole new sense of confidence, and enter 2012 with a swagger in your step!
During this 30 day process Charlotte will work along-side you to help support, facilitate and enable your process of focused, positive progress towards your chosen goal.  She'll assist you to identify your core strengths, clarify your key motivations and 'what makes you tick' and, one step at a time, unfold that dream of yours into an inspiring reality.
Invest in your dreams now.  Begin 2012 with a clear mind and the confidence to set exciting amazing new goals.

Investment:
One on one: $150
or
Team up with a buddy and achieve your goals together – $250
Visa accepted.
Email: charlotte@happyzine.co.nz to apply for the 30 Day Dream to Reality Challenge today.
About Charlotte

Charlotte Squire (BA SocPol and Politics), founder of the positive news website www.happyzine.co.nz, New Zealand based positive social and environmental change maker.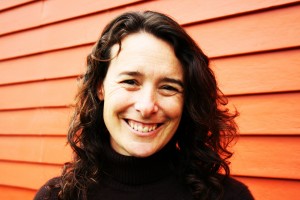 Charlotte has spent the past decade working for and writing about some of the world's most inspiring, green, world-changing people and organisations.   Most recently, she co-established Wild Energy (international green energy design competition) and Dream2Reality (one year's mentoring for one green dreamer).  Over the past year she has promoted her new ebook 'Ten Ways to Chillax and Have Fun As You Live Your Green Dreams', and run a series of Green Dream courses for people who are serious about using their core strengths to create serious environmental change via financially viable projects, businesses or careers.  Currently Charlotte's mid-way through facilitating the online course: The Happyzine 2011 Mindset Spring Clean Course – for World-Changing Ladies!  As an inspiring and intuitive mentor, Charlotte uses her skills and experience in Reflective counseling, Compassionate Communication (also known as NVC), Re-Evaluation Counseling, Zen Buddhism (meditation), Seido Karate, positive thinking and the Law of Attraction to offer a positive, intuitive, multifaceted approach to mentoring.  Charlotte sees the good, the huge untapped potential in everything and everyone!  Email charlotte@happyzine.co.nz
Feedback!
"Charlotte is truly amazing in providing support and reassurance to stick to your dreams: "One step at a time", "Follow your heart" and "Trust the process". After the course I feel I have made the first steps to rediscover myself and over time realise my big green dream for transforming urban transport: "Move slowly and you get there!". Willemijn Vermaat, Green Dreams Course participant, 2011.

"The Green Dream Launch Pad course has introduced me to other wonderful green dreamers and to the wise, empathetic and inspirational Charlotte .The course has provided me with strategies to pursue and see my green dream all the way through. I often have what I think are "good ideas" but never have the courage to see them through – this course and the support from Charlotte and encouragement from my fellow green dreamers has changed that because of the enthusiasm everyone has for my idea and also all the practical advice the course as provided." Sarah Pritchett, Green Dreams Course participant, 2011.
"It has been really good to do the green dream course with Charlotte, wonderful encouragement, insightful, very helpful structure to get things going and the support of a group of like minded green dreamers is priceless! I heartily recommend it!"  Gee Heijneman, Green Dream Course participant, 2011
"It was just what I needed and I got so much out of it, far more than I had imagined beforehand. The strong positive encouragement and emphasis on self belief really helped …" Rebecca Toon, New Zealand – Course participant, 2010.
"Charlotte Squire is one of the most positive, enthusiastic people I know." Anna Lakeman – Mentor Client, 2011
Email charlotte@happyzine.co.nz to apply today.
GD Star Rating
loading...
GD Star Rating
loading...