Home » Arts
Check Out Award Winning Kiwi Kid's Music Composer Levity Beet and Win His Music!

Original Kiwi kid's music is kinda hard to come by, but Golden Bay based Levity Beet is passionate about his craft so he makes up for it with some seriously inspiring high quality music that kids and us grown-ups adore.  He can regularly be found touring the country, making guest visits at kindies, playcentres and schools.  Levity loves his music and can generally be found either teaching it, performing it or creating it (when he isn't building his new bamboo fence) in his community.  Read on to get to know the award winning children's music composer Levity Beet.
Levity has performed musical stories for children from 0-10yrs old for the last 15 years. His original, quirky songs and stories are saturated with kiwi culture like the tasty bits you droolingly scrape off the BBQ.  He regularly shares his interactive story-song sessions on national tours of New Zealand's kindergartens, schools, libraries and festivals.
As director of a one-man production company Wild Beet Productions, Levity has written, recorded, mixed and mastered four audio cds.  The track-'Little Blue' from his first cd 'Little Blue and the Living Treasure Band' won the 2009 Apra Children's song of the year.  Another track-'The wheels on the bus they don't go round' from his second album 'How much is that piranha in your gumboot?' was a finalist in the International Song Writing Competition 2009 and won a honourable mention.
In early 2010 Levity released a third and exponentially quirky album of twisted tales in song called 'Contains Traces of Nuts'.  Late that year Levity released his fourth album 'Wild beet and puha' for an early childhood audience.
Levity teachers guitar and ukulele in Golden Bay schools and has a private tuition practice at home where he teaches adults and older children; music theory, guitar, music technology, ukulele, and provides a general playful introduction to playing music and singing for very young children.
Levity lives with his wife Gabby and daughter Malaika who both join in playing, composing and inspiring music.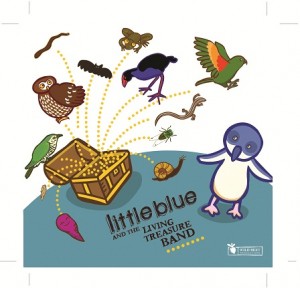 Check out a TVNZ documentary about Levity on 'The Gravy' Levity's TVNZ Documentary see chapter 2 at 10:26
Listen to Levity's Kiwi flavoured music on myspace
Win One of Levity's Four CD Releases!
Correctly answer one of the following questions and go into the draw to win the cd associated with that question.
1. For 'Little Blue and the Living Treasure Band' CD.
Question: Why did the penguin cross the road?
Clue: Listen to 'Little Blue'
2. For 'How much is that Piranha in your Gumboot' CD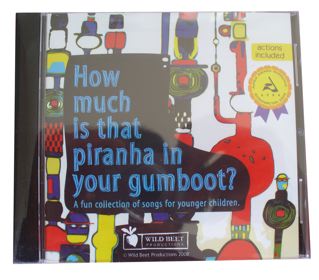 Question: What is the final reason why the wheels on the bus don't go round?
Clue: Listen to 'The Wheels on the bus they don't go round'
3.For 'Contains Traces of Nuts' CD
Question: What did the farmers wife promise?
Clue: Listen to '3 Mice with 20/20 vision'
4.For 'Wild beet and puha' CD
Question: What do I need sometimes?
Clue: Listen to 'Will you be my friend?'
Copy the question, complete with your correct answer and postal address and email to wildbeet@gmail.com
You may enter once for each of the four CDs.
Entries close December 18th. Prizes drawn and in the post December 19th to New Zealand addresses only.
Special Christmas Offer!


Buy one of Levity's cds for $20 (postage inclusive) and receive a free download of 2 new previously unreleased songs. While stocks last.

How to order: email wildbeet@gmail.com with you order details and a name and delivery address, and an email with payment instructions will be sent back.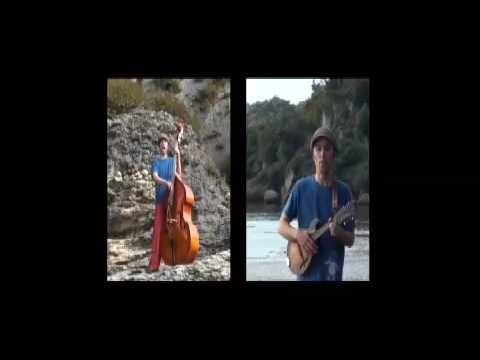 GD Star Rating
loading...
GD Star Rating
loading...
Check Out Award Winning Kiwi Kid's Music Composer Levity Beet and Win His Music!

,