Home » Happiness
The benefits of doing nothing and taking time out for yourself these holidays – by Joel Le Blanc
Submitted by Charlotte on December 30, 2011 – 6:47 pm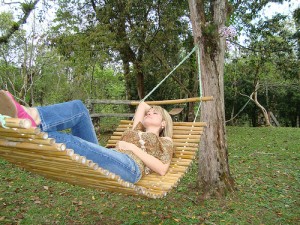 The holidays are a strange season. The very word implies that people are doing just that — holidaying. However, if you are like many others, you probably end up busier and more stressed out during the holiday period than during any other time of year. When juggling family, buying gifts, paying for travel and facing increased demands on time, it is too easy to forget to take time out and do nothing for a while
For many people the festive season is an important time of year to recollect and gather energy for the New Year.  In fact some scientists and psychologists claim that doing nothing and taking time out for yourself provides a multitude of mental and physical health benefits. All the more reason to put your feet up and take a breather before the "holidays" pass you by. During a study published in the journal Applied Research in Quality of Life in 2010, researchers from the Netherlands investigated the effects of vacationing on the mood levels over 900 participants.
The most significant benefit was noticed before and during vacation, with the simple anticipation of having a holiday increasing happiness the most. Only people whose vacations were very relaxing experienced an increase in their levels of happiness once the vacation was over. If holidays were not relaxing at all, there was almost no long-term benefit to mood levels once the participants returned to work. So live up your holiday and enjoy yourself and relax, because if you don't, it might be time wasted.
If your holiday does go pear-shaped and is one of increased fatigue, conflict and worry, the stress you experience may have a negative effect on your physical well-being. Increased stress levels stimulate production of a hormone known as cortisol, which in turn has a suppressing action on your immune system — putting you more at risk of infection and disease. According to a meta-analysis study published in Psychological Bulletin in 2004, both short term and long-term stress can initiate changes in immune responses, with older people and those already affected by illness being at the most risk of stress-related immune dysfunction.
LOVE TO WRITE?  CHECK OUT THE HAPPYZINE NEW YEAR'S POSITIVE WRITING COURSE – FOR WORLD-CHANGING WRITERS
These real and measurable effects on your health are important to take into account – especially when the holidays may be your one chance during the year to rest, relax and charge up your batteries. The last thing you want is to do even more damage to your state of health.
While holidays are an important time of year for getting together with loved ones and spending real quality time together, it is also an important time of year for spending quality time with yourself. Susan Biali, M.D., published an article in Psychology Today in 2011 stating that "time alone is essential to our sanity" and that many people have to play a more active role in controlling their work and social schedules in order to get the down time that they require.

Rather than looking at alone time as something selfish, treat it as a health-promoting behavior, and build it into your daily life. Go for a run by yourself in the morning, go to a cafe, take a drive by yourself, or read a book somewhere peaceful. Negotiate with family and loved ones to get this time, and work out a solution that works for everyone. When you come back from your quality time, you will feel re-charged, and ready to face the busy holiday season with increased happiness, freshness and vigor.
Joel Le Blanc
Related Articles
Applied Research In Quality of Life: http://www.springerlink.com/content/233331654742r175/
New York Times "Vacation and Your Happiness" article: http://well.blogs.nytimes.com/2010/02/18/how-vacations-affect-your-happiness/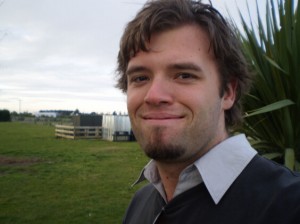 Psychological Bulletin:  http://www.ncbi.nlm.nih.gov/pmc/articles/PMC1361287/
Psychology Today: http://www.psychologytoday.com/blog/prescriptions-life/201108/need-more-time-alone-how-beg-borrow-and-steal-it
Joel Le Blanc is a medical herbalist, NLP practitioner and freelance writer living in Christchurch, New Zealand. His previous writing has featured in various publications, newsletters and websites, and currently Joel is studying towards a BA in English and Creative Writing at the University of Canterbury. When not working on freelance projects or publishing poetry, Joel spends time sitting in and weeding his organic herb and vegetable garden, where he hopes to grow enough produce for the whole winter long. 
GD Star Rating
loading...
GD Star Rating
loading...