Home » Events
In session now: Happyzine Positive Writing Course January 2012
Submitted by Charlotte on January 8, 2012 – 8:00 am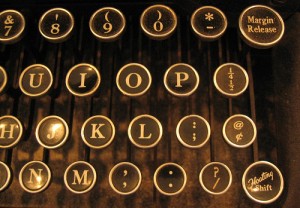 Applications are invited for the following Happyzine.co.nz course:
Learn how to use your natural writing talent to contribute to an exciting environmental and social future for your people, and for future generations (while also gaining a clear idea of how to make money from your efforts!)
It is hoped that participants who complete The Positive Writing Course – which will involve watching one – two videos per week on Vimeo (like You Tube), participation in subsequent discussion and a one hour talk with tutor Charlotte Squire – will 'walk-away' with one published article under their belt, a clear understanding of the potential markets for their work, insight into the needs of an Editor, experience in pitching story ideas to Editors, and a greater understanding of how to create or source appropriate images for their articles and blogs.
Starts: January 10th 2012, Tuesday 7 pm online.
Segment one: Writing Positive Articles – Explore the power of words, tone, angles, structure, subjects, titles, introductions and endings when writing positive and inspiring articles.
Segment two: How to Write Inspiring Blogs That People Actually Read – Learn how to formulate a great blog angle, how to think outside the square and come up with an eye-catching title for each blog, and understand why the words in your title matter for more reasons than one.  Get the scoop on spelling and grammar in blogging; understand the importance of expressing your personality in your blog and how to do it; explore good lengths for blogs; discuss how often you should blog; learn which established sites are always looking for bloggers; explore how to have fun with the content of your blog and of the very exciting ripple effects of enjoying yourself; learn how to attract web-traffic to your first ever blog by officially launching it; learn how to write about 'trending topics' and how to attract more traffic to your blog.  Finally, we'll take a brief look at promoting your blog via social networking sites.
Segment three: How to Find Paying and Non-Paying Markets For Your Work – Learn where the markets (both paying and non-paying; both positive and general) are for your inspirational writing.  Learn how to pitch an article to editors with such enthusiasm and intelligence that you're certain you've raised your chances of success significantly. Also, gain an understanding of what Editors really need from you.  Come to understand the meaning of Word-Counts – why they're important and how to stick to them.  Also: writer's guidelines – be clear why they're important and how to recognise them.  Finally, gain a basic understanding of the legalities of copyrighting, reproducing people's content, images and quotes.
Segment four: How to Provide Great Digital Images for Both Online and Print-media – Learn the basics of providing good digital photography to accompany your work (we will explore up-loading, appropriate file-sizes, composition, content, and image-formats). Learn where to source free, good quality images when you can't provide your own.  Finally, we'll review our month of learning together.
How the Course will be run: Charlotte Squire will present four online classes.  Students will be encouraged to participate in discussions and dialogue about each presentation.  Charlotte will coach each student to write one 500 – 1000 word positive article (students are required to begin this process immediately).  She will also conduct a one hour personal coaching session with each of the students.
Tutor's background: Charlotte Squire is the Editor, founder and a writer for Happyzine (www.happyzine.co.nz), an online media platform for positive social and environmental change.  She has managed and edited countless writers (bloggers, press secretaries, and Public Relations agents) who have contributed to Happyzine.  She has a BA in Social Policy and Politics, and believes in the power of positive media to create exciting political, social and environmental change.  Charlotte has been a passionate writer since she was five, a professional freelance writer for around ten years, and is an original singer/songwriter. She is also a published creative writer, and last year completed her personal, very public challenge to write every day for one year straight about the good in life: '365 Days of Fun and Chillaxation', which you can view on www.happyzine.co.nz.
Course Cost: NZ$250 per student before December 27th 2011 (early-bird price) or $300 up until January 10th providing places are available (Members of Club Happyzine will receive a ten percent discount).
Registration and payment: Students are required to pay in full, or arrange payment plan before course begins. People with New Zealand bank accounts can  can deposit their course fee into bank account:  38-9006-0747456-00.  Or email charlotte@happyzine.co.nz for a paypal invoice.
Segment Dates: January 10th, 17th, 24th and 31st (Tuesday evenings, 7 – 8 pm)
Number of students: Five minimum – twenty maximum
Experience required: This course is for people who have always had a passion for writing and who would like to develop their talents for the freelancing/positive writing market.  Charlotte Squire is happy to discuss skill levels and appropriateness of the course with people who are considering participating, email charlotte@happyzine.co.nz
Feedback from previous positive writing students:
"I got so much out of it, far more than I had imagined beforehand. The strong positive encouragement and emphasis on self belief really helped and getting so much practical information on writing stories people want to read and how to access work and all the processes involved with articles (like photo's etc) was brilliant." Rebecca Toon
"I picked up a lot of useful tips about writing and pitching articles to publications. it also gave me more confidence/motivation/feelgood factor!" Grace Deathridge
"Dear Charlotte!  You have created something very personally nurturing, special and supportive in Happyzine – to all who read it, all over the world. With such open and honest contributions from dedicated bloggers, it comes across as an emotionally safe space in which to wax lyrical on the rich inner life of one's soul.  I'm thrilled and proud to have my article, photos and bio up there.  I'm sending the link to friends and family!!!  Thank you so much!  Clair x" Clair Fones.
Email: charlotte@happyzine.co.nz to inquire today.
GD Star Rating
loading...
GD Star Rating
loading...
In session now: Happyzine Positive Writing Course January 2012

,