Home » Wellbeing
The good news about nature's SPF protection – by Joel Le Blanc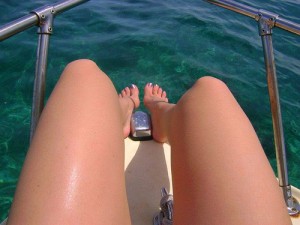 Slip, Slop, Slap — with Natural Sunscreens!
Have you ever thought about making your own sunscreen? You don't need a laboratory or a degree in pharmacology to do this. Nature provides us with a whole host of natural ingredients that give SPF protection. Plants are exposed to the sun every day of every year, and so have evolved to produce pigments, phytochemicals and nutrients which protect them from sun damage. Many sunscreens available on the market in Australia and New Zealand contain synthetic chemicals, or minerals such as zinc oxide and titanium dioxide, as their active ingredients — but science shows it is possible to use plants as a source of protection from UVA and UVB rays instead.
Vegetable Oils   
Vegetable oils are the fats extracted from seeds, nuts, grains, vegetables and fruits, and they can serve as an effective base for a home-made sunscreen. Many vegetable oils, such as olive oil and jojoba, are already popular for both cosmetic and medicinal purposes. Depending on your skin type, you might have to experiment on which oil works best for you — but as a rule vegetable oils are cost effective, safe and beneficial for the health of the skin. Here are a few vegetable oils which have shown in studies to provide SPF protection when applied to skin: raspberry seed oil SPF 28-40, carrot seed oil SPF 30-40, wheatgerm SPF 20, olive oil SPF 15, soybean oil SPF 10, macadamia oil SPF 6, jojoba SPF 4, almond oil SPF 4, and sesame seed oil has an SPF of mild to moderate levels depending on the oil extraction methods used.
Essential Oils
Essential oils are highly concentrated and powerful oils extracted from flowers and plants using special distillation processes, and are often used in cosmetics as a natural source of perfume. But essential oils aren't just about sweet smells — many essential oils are antioxidant, antibacterial, tissue healing and provide SPF protection. These oils are too harsh to be applied directly to the skin, so you must dilute them first before using as a sunscreen — just a few drops of essential oil added to another vegetable oil will increase the overall SPF rating of your natural sunscreen. Here are the SPF ratings of some common essential oils: peppermint oil SPF 7, tulsi oil SPF 7, lavender oil SPF 6, eucalyptus oil SPF 3 and tea tree oil SPF 2.
Antioxidants
Did you realize that vitamin C and vitamin E creams could offer you sun protection? Antioxidants like vitamin C and E are nature's own sunscreen, designed to protect living organisms like plants from sun damage, oxidation and disease. The high presence of these vitamins may explain the SPF factor of many vegetable oils, such as wheatgerm and raspberry seed oil. In a study published in the Journal of the American Academy of Dermatology in 2003, researchers found that a combination of vitamin C and E applied topically to the skin was effective in reducing damage to cells from ultraviolet light, reducing skin pigment mutations and protecting against skin cancer. Other forms of plant-based antioxidants besides these vitamins are plant pigments — chemicals that give plants and flowers their colours. Many pigments are designed to protect plants from sun damage. Lutein (from yellow flowers), chlorophyll (from green leaves), zeathanthin (red and orange fruits) and astathanthin (from some red algae) all offer some degree of UVA and UVB protection.
Herbs
Herbal extracts defend against disease, support the healing of skin tissues, and protect against sun damage. While they might not mix well with an oil-based solutions, liquid herbal extracts can be diluted in a vitamin E or vitamin C cream base to make a light, natural sunscreen. In 2009 researchers from Ravishankar Shukla University in India decided to test a whole variety of herbal sunscreens on the market for their SPF rating and stability. In the results of the study published in Pharmacognosy Magazine, the researchers found the only herbal sunscreen with an SPF rating of 40 was a product containing carrot (most likely to be carrot seed oil), wheat germ oil and a herb known as symplocos racemosa. Among the other herbal sunscreen products tested in the study, pure aloe vera was found to have an SPF of 20; aloe vera, basil and tumeric had an SPF of 24; and lavender, jojoba, cucumber, orange and sandalwood oil had an SPF of 30.
Joel Le Blanc is a medical herbalist, NLP practitioner and freelance writer living in Christchurch, New Zealand. His previous writing has featured in various publications,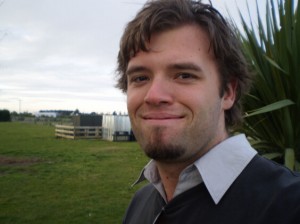 newsletters and websites, and currently Joel is studying towards a BA in English and Creative Writing at the University of Canterbury. When not working on freelance projects or publishing poetry, Joel spends time sitting in and weeding his organic herb and vegetable garden, where he hopes to grow enough produce for the whole winter long.
GD Star Rating
loading...
GD Star Rating
loading...
The good news about nature's SPF protection - by Joel Le Blanc

,
Tags: Health