Home » Happiness
What's the cornerstone of a successful life? Feeling good.
Submitted by Charlotte on January 20, 2012 – 9:25 pm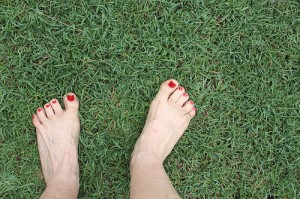 By Paul Smetana
We need it for our Socio-Economics, our health,wealth, and self esteem. It's vitally important for our relationships, social, business, work, and career. In the area of creativity, competition, and Intelligence IQ, it's almost the single factor that increases mental and cognitive power.
We need it to fight disease, illness. It's huge in healing. Our immune system powers on feeling good. Our capacity to study, and do well Academically depends upon it.
Our sense of community and belonging, so important to ward off Alzheimer's Disease, is bound up in that we feel good.
Spiritual and Religious efforts are helped. Business plans and their application are improved. The ability to tolerate and rise above the storms of life are heightened by feeling good….
Feeling good isn't just a treat then, it's not even just a nice thing, it's the cornerstone of a successful Life.
About the Author: Paul Smetana writes about the Simple Secrets of Being Touched by Life, and how you can be Happier than you ever thought possible. In Aged Care for 30 years, he has discovered what our most Successful Elders knew about "A Life worth Living".  One Brimming with vitality and Joy. There are Articles galore in
www.betouchedbylife.com, plus some simple Lessons in Being Touched by Life, often in downloadable form. Enjoy!
GD Star Rating
loading...
GD Star Rating
loading...
Tags: Happiness