Home » Business
Profile: Lyttelton's Honest Cooks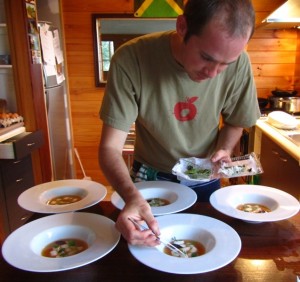 We are Roots-Local Food Specialists. In December we decided to live our truth and go for what we believe in and create the future that we want to see.  We have always believed that choosing the easier road is not always what it seems to be. We started with nothing, nothing but our vision. We have jumped from the paradigm of working for someone else trapped in another mentality to creating a future of being present in exactly what we want to see happen. We are grateful for that in its self is a freedom of the mind and a liberation of the soul.  All of our energy is now being focused on projects and initiatives that we want to see happen in our community. Active presence is so much more exciting and fulfilling.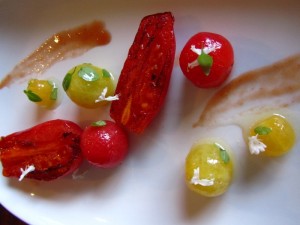 We know that you need the community and people that believe in what you are doing. So we have started our new adventure that will lead us to making our dream come true of having a fully sustainable restaurant (imagine solar panels, zero waste, vertical gardens, local and foraged foods, etc) so we started Roots.
We make everything from scratch: ice cream, yogurt, preserves, bread, vinegars, vegetable chips, etc. Local food parties are what we have been offering in our community, anywhere from 3 to 10 course meals. Alongside cooking at other's houses we have been doing supper clubs where people are on a mailing list and we send out a date and what is on offer and they book in to have a meal shared with others which whom maybe they have never met.
These meals showcase all of the local, fresh produce that exists from our region and the creativity of Giulio, the chef with over 12 years experience who lives and breathes his passion for cooking.
Our concept of food…this should be a book, however, here are some of Giulio's words from his blog about our project:
"These are very exciting times for us, we have decided to start our own food service focused on everyone who wants to taste honest local food.  Lyttelton is surrounded by food, and in our own experience in the last year we have been eating leaves, herbs, nuts, fruits and flowers that we forage during daily walks. We are so lucky to have the Farmer's Market every Saturday, and now in summer we can find something new every weekend. Lyttel Piko is my favorite shop, you can find almost everything there and it is the starting point of my whole food based pantry.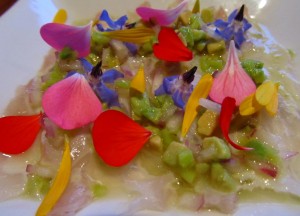 The philosophy is local – organic – biodynamic – animal welfare supporting the local producers and suppliers. It is our dream to create a sustainable food service that supports the community and the community does the same in return. When I think in food I think about sharing, in the end that's the whole purpose of my craft, but it is not only food, it is food made with respect and love, it is nourishment for our body that is why it has to be healthy and nutritious.
Our food is an invitation to the senses, to experience new flavors or a different culture or a completely new food experience, who said that it is not right to start eating sweets before savory??  Everyone is welcome. Peace"
Giulio's Blog
Honest Cooking – a blog Giulio contributes to
GD Star Rating
loading...
GD Star Rating
loading...
Profile: Lyttelton's Honest Cooks

,
Tags: Community, kai, organic food