Home » Wellbeing
Simple nutrional, herbal and emotional healthcare for our feline friends – by Joel Le Blanc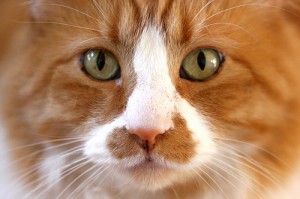 Cats face the same issues in commercial food  that push many people every year to turn towards eating whole and organic foods. Many brands of commercial cat food are highly processed, and are full of colourings, flavourings, preservatives and thickeners. None of this is designed to support your pet's health, and holistic vets are now suggesting that pet owner prepare natural foods and make use of natural home remedies for their feline friends.
Nutrition  
Dr Viv Harris, president of the New Zealand Holistic Veterinary Society, recommends that cat owners who want to give their pet a more natural and organic meal from home focus on a small selection of meats and supplements. A basic natural cat diet should include a mix of lean beef, lightly cooked chicken, rice and carrots. Cats are almost entirely carnivorous, but they do require some vegetables for fibre to regulate their digestion.
Dr Harris also recommends the following supplements to add to natural meals: essential fatty acids, vitamin E, taurine, a cat multivitamin, and a cat powder made up of torula yeast, kelp powder, lecithin, calcium and vitamin C. Torula yeast is high in B-vitamins and protein, while kelp (and other sea vegetables) is rich in multi-minerals, such as calcium, potassium, iodine and iron. Lecithen is health-promoting for the heart, brain, kidneys and liver, and vitamin E and C are antioxidants required for skin, heart and immune health. Taurine is an amino-acid that is destroyed by all forms of cooking, and is absolutely essential to cat health. If food is cooked or processed, it must then be added to meals as a supplement.
And if you want your cat to have a fine, lustrous body of fur, omega-3 and omega-6 fatty acids from olive, flaxseed, wheat germ and cod liver oil will make your cat's coat shine. Some cats may not like having these oils, or other supplements, added to their food, so introduce it gradually.
Herbal Medicine
In herbal medicine the leaves, roots, bark, berries and flowers of plants are processed to extract their nutrients, antioxidants and phytochemicals. Recent years have seen a rise in the popularity of herbal medicine, and fortunately, many herbs are safe for cats to use as well. Medicinal plants that are safe for cats to use include ginger for digestion, echinacea for immune support, dandelion root for liver and gallbladder health, chickweed for digestive tract healing, lavender for calming, and garlic for parasites, asthma and immune support.
Some herbal medicines can be used externally as poultices, creams or ointments for wounds, infections and skin problems. Chickweed is anti-inflammatory and wound healing, while comfrey helps to heal bruises, strains and broken bones. Tea tree and manuka are anti-microbial, and can be used on fungal, viral and bacterial infections. Check with a medical herbalist on the dosages required for the weight of your cat.
Emotional Healing
Bach Flower Remedies are a system of homoeopathic medicine founded by Dr Edward Bach in the early 20th century. The remedies are made from extracts of flowers and plants, and are considered safe for humans and animals. Specifically indicated for supporting emotional and mental balance, holistic vets and Bach Flower practitioners prescribe Bach Flower Remedies to animals who exhibit behavioural problems, such as aggression, fear, anti-social behaviour or neediness. Some remedies, such as Rescue Remedy, are even recommended for shock, terror and trauma.
If your cat is appearing restless or anxious and cannot relax, give White Chestnut. If your cat is antisocial around other pets and people, try Water Violet. Use Willo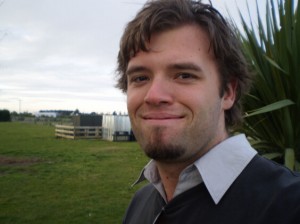 w if your cat is urinating around the house, or becoming aggressive. Gorse and Elm help with changes of home or routine, and Chicory helps when your cat is far too demanding or bossy. Well, when more so than usual! Check with a naturopath or Bach Flower practitioner about which remedy would most suit your pet.
Joel Le Blanc is a medical herbalist, NLP practitioner and freelance writer living in Christchurch, New Zealand. His previous writing has featured in various publications, newsletters and websites, and currently Joel is studying towards a BA in English and Creative Writing at the University of Canterbury. When not working on freelance projects or publishing poetry, Joel spends time sitting in and weeding his organic herb and vegetable garden, where he hopes to grow enough produce for the whole winter long. 
Want to read more by Joel? Search on 'Joel Le Blanc' in Happyzine for more inspiring, informative articles.
GD Star Rating
loading...
GD Star Rating
loading...
Simple nutrional, herbal and emotional healthcare for our feline friends - by Joel Le Blanc

,