Home » Blog
There's no education like adversity by Tracey Adamson.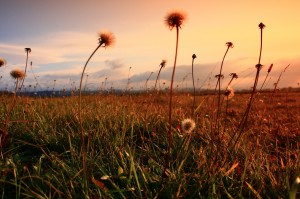 This article was written by Happyzine's Positive Writing Course graduate Tracey Adamson.
Honesty is the best policy. I recall my parents teaching me this from a very young age, and this is the approach I will be taking today.
I grew up in the once small coastal township of Tauranga, with my parents and my older sister.  I have so many great memories from my childhood – swimming in the beautiful Mt Maunganui Ocean, kite flying and frisbee in the local park, athletics, swimming club and backyard cricket on hot summer nights in the middle of the street.
On the contrary, the other memories I have include not having my mum around at some of my childhood events, due to a severe, possibly life threatening illness.  She had kidney renal failure, followed by a transplant about nine years ago.
Even though the good memories outweigh the bad, it's funny how we tend to let the minute negatives surpass the positives. It's like when oil hits water, it only takes one small drop to slowly change the waters structure, spreading its rings of intrusive hue.
Have you noticed the pattern we all seem to go through, when we look back on growing up? Imagine being eleven again for a moment, hanging out with your parents is definitely not the 'cool' thing to do. I remember the awful thought of going to the grocery store with my mum, what if a classmate saw me with my mum?
I would cringe at the thought of ever being seen with 'her', it was definitely not the cool thing to do at that age. It seems as though once we hit our teens the more we
purposely grew apart from our parents. I clearly remember always being resentful towards my mum, of course she could control her illness I thought, she mustn't love
me enough since she doesn't show up to netball, volleyball or athletics every week, like my dad.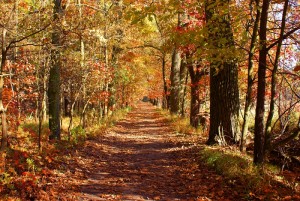 The sad thing is, we can never relive those moments or go back in time to change the way we treated them. Of course my mum's illness was not her fault and she does and always has loved me, but we seem to take it out on them as if it is.
My mum's illness has taught my family so much about life; I wouldn't trade my situation for anything.
Firstly, you can never replace any of your family members and nobody knows how long we will be here for, so we must value every day. My parents and grandparents always told me to treat people the way I would like to be treated and this has stayed with me for life, which leads to the next lesson, don't take people for granted.
My parents always told me there is always somebody who is worse off than you so stop feeling sorry for yourself and get on with living.
Another valued lesson I remember my mum telling me over the years of hospital stays, life is a gift given to each of us, so we need to live every day with purpose.  Remember to always take time to recuperate from everyday madness; it does wonders for the soul.
Try and turn your troubles into opportunities, life lessons are taught through hardships, trials and tribulations. A famous proverb once said there is no education like adversity.
Probably the most important lesson I have learnt from my mum's situation is to not get too caught up in everyday chaos. It is always a priority of mine to make time for
family, friends and loved ones, at the end of the day they are more important than meeting your schedules. It's funny how these small saying really root themselves
into our values and become intertwined in our daily lives. If we focus on the positives even in dire straits we can really change the way we think and turn our
lives, thoughts and situations around.
These lessons are really priceless, I am extremely grateful for the situation my family has been put in, after all everything happens for a reason.   There is always
something to be thankful for no matter what the circumstance. As for my mum?  Thankfully, she's still with us today.
Tracey Adamson
GD Star Rating
loading...
GD Star Rating
loading...
There's no education like adversity by Tracey Adamson.

,