Home » Blog
Late '80's on a farm in Nadi – By Seema Singh
By Seema Singh
When in the islands, growing up at my grandparents' place, we were surrounded by food as our farm was in a rural area. Despite living on the leased land that was soon to expire, my grandparents encouraged growing our own food and becoming self-sustainable (even if the time was short).
I clearly remember my family's attempt to grow everything that came in their way even an apple tree was propagated from its seeds (6 inches high), which eventually died because of the tropical heat. This was the spirit of people in my family in those days.
We had on our farm nearly all the vegetables that we ate .. from peanuts to chillies, to curry leaves, to beans, to spinach to corn to cassava and so much more … meat was just cooked once or twice a week. We were also self sufficient with milk.
Not many women worked outside in those days and by staying at home my grandmother passed some great tips on herbal medicine and vitamins in food to us as well while we played in the fields. Everyone at home had to spend some time in the farm every afternoon and this helped us learn about the relationship between home grown organic food and our health – how our health was the result of what we ate.
Fruits were in abundance … those sweet pawpaws that needed minimum care, mangoes in all colours, some of those big bunches touching the ground in the fruiting season, coconuts, pineapples, lemons, tamarind, guavas, and what not. Many people from the community were invited to come and harvest the vegetables and fruits to take them home and put them to good use. They did.
We were also able to barter our goods with other things from people in the community. This exchange created understanding and care for the people in the community. My grandfather was of the belief that if we have to live in the community, we will have to deal with people and have good relations with them because a community encompasses of many people and not just us.
Because of such an upbringing we always respected the earth since it gave us food. We were self-sufficient and not having a market in the community was not a big deal. If we wanted something to eat and we knew that someone down the road had it, we would get it from him or her – it was this simple. Everyone in the community knew my grandparents and vice versa. We attended with our grandparents, meetings, festivals, meetings and so on.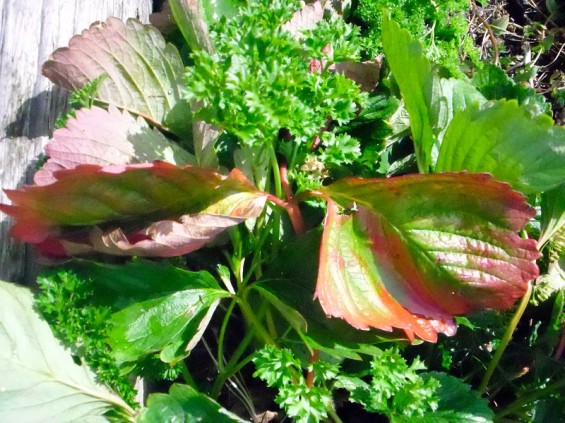 Such good learnings have had a great impact on my life and now when I am living in New Zealand I am still associated with organic gardens and self-sustainability
projects where we need the whole community to pitch in learn and grow together. I still use some of those food growing and caring skills in my small garden today and seeing my vegetables makes me appreciate my grandparents even more for instilling in me the love for this ever-giving earth.
Some things are just meant to last forever and should not die out; and in my case what my grandparents taught us about universal values of growing your own
food, sharing, and creating community spirit hopefully will never grow old.
GD Star Rating
loading...
GD Star Rating
loading...
Late '80's on a farm in Nadi - By Seema Singh

,
Tags: fiji