Home » Environment
Got your head around the new Kiwi Give Way rules? Check out edrive.
Submitted by Charlotte on March 12, 2012 – 3:18 pm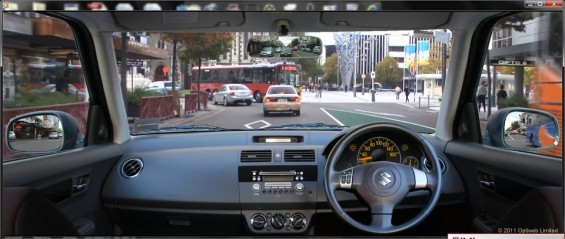 Bringing New Zealand's road toll down is no small job. But it's one that Robert Isler and his daughter Nadine Isler are tackling head on. They've developed a learning system called eDrive, which aims to help people acquire life-saving skills for use on the roads.
But first, we should talk about their most recent venture into the world of safer driving, because it's about a topic so very relevant at the moment. We are talking of course, about the new Give Way rules. The rules change on the 25 March, and the Islers have developed a module for practicing these rules. It is free and available to all kiwis at this link:www.giveway.co.nz. The user sits behind a realistic dashboard, and is asked to answer questions about whether they have right of way in a series of intersection situations.
Now back over to eDrive, the programme which started it all.
Over 20 years of road-safety research have gone into the making of this online programme, which was formally launched at the start of 2011. It is supported by NZTA and ACC as well as private sponsors BP, Suzuki and just recently joined, Bridgestone. The programme, which takes about 2 hours to complete, is based on a road trip. The two Islers took to the road from the bottom of the South island to the top of the North, and filmed scenarios along the way using a purpose built camera vehicle. It's filled with computers and cameras, capturing 360 degrees around the car, including blind spots. This footage was then sorted and put into a dashboard. "The idea is that the user sits behind their computer as though they are behind the wheel," says Robert, "and so we had to make everything as realistic as possible." As you progress on your road trip you are shown different scenarios, and you are asked to make judgements on the risks you see and how you would respond.
Much research has gone into discovering exactly what skills are lacking in those who crash frequently, and it is exactly these that are being trained with eDrive.
The programme is free to everyone between the ages of 16 and 19 who has a learners licence and is a member of the NZTA site Practice.co.nz. Others can pick up access in BP stores or at www.edrive.co.nz for $25.
GD Star Rating
loading...
GD Star Rating
loading...
Got your head around the new Kiwi Give Way rules? Check out edrive.

,
Tags: new zealand