Home » Green technology
Green design beginning to seed in Kiwi hospitals
Submitted by Charlotte on March 17, 2012 – 9:51 pm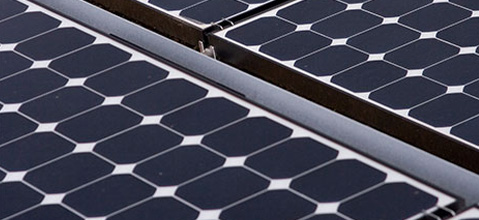 Green Care Health Care – by Charissa Kavermann
When people are sick they go to the hospital, but what about when our planet is sick? There may not be a hospital for our planet, but we are able to take care of our planet and its people in many ways. In New Zealand we have started to combine the two; providing health care for people and the planet at the same time.
Green design in hospitals is slowly being initiated in New Zealand and making big differences, but some don't see the benefits, and this needs to change.
Some have argued that a hospitals resources and finances should be used directly for the care of patients, however, the Environmental Protection Agency, estimates that 30 percent of the health sector's energy use could be reduced by switching toward renewable and more efficient energy sources at no cost to quality of care.
U.S. hospitals generate approximately 6,600 tons of waste daily—no small number—and 85 percent of this is nonhazardous solid waste such as paper, cardboard, food, glass, and plastics that can be recovered or recycled. New Zealand isn't too far behind, and there is a large need for hospitals to take on more sustainable alternatives and initiate green design projects.
Green design in hospitals is slowly being initiated in New Zealand and making big differences. One of the most sustainable hospitals we do have is Breamar Hospital in Hamilton.
The private hospital has a commitment to environmentally sustainable design (ESD) and has resulted in a healthier environment and has the potential for significant operational and maintenance savings over the life of the building.
Breamer Hospital has affordable green initiatives. Some of these include solar water heating, high efficiency lighting, optimal insulation, efficient chillers and boilers.
The hospital also has Usage Targets which save energy and money, some of these targets are:
• Optimise wall and roof insulation by energy modelling
• Mechanical services – provide variable volume capability for piped heating and cooling systems
• Use of high efficiency pumps, drives and motors for plant
• Provide energy efficient lighting by selecting appropriate lighting design criteria
• Provide solar water heating with heat pump preheating
• Use low water use plumbing fittings
For Breamer Hospital, going green enhances the spatial qualities within the building, making it a healthier place to occupy as well as offering significant savings on the maintenance life of the building.
It's a great success when a green design project such as this not only goes towards saving the environment but also brings substantial benefit to the users of the building as well.
The health care industry in New Zealand can continue to make a big difference by taking steps to make sure that care is delivered in a way that causes the most help to people and the planet.
Relevant Links
http://www.braemarhospital.co.nz/
http://www.mfe.govt.nz/publications/sus-dev/value-case-sustainable-building-feb06/html/page6d.html

http://www.americanprogress.org/issues/2010/03/ebg_033110.html
GD Star Rating
loading...
GD Star Rating
loading...
Tags: green design