Home » Business
Nelson duo launch 'Wellbeing World' Online
Submitted by Charlotte on March 22, 2012 – 8:25 pm
Sue Fuller
Wellbeing World Online – a new online store based here in Nelson.  Wellbeing World Online retail audio classes to boost general levels of health and vitality and promote spiritual and personal growth.
Wellbeing World Online has been created by the founders of Yoga 2 Hear, Sue Fuller (Yoga Teacher and Writer) and Greg Finch (Sound Engineer).
Yoga 2 Hear began with just 6 audio classes, steadily the range began to grow to over 40 classes.  "I wanted to create classes that were relevant and achievable for everyone from the absolute beginner right through to experienced practitioners – we began with two beginner and improver  classes and a Pre and Post Natal Class, we soon realised that there were many people with limited or restricted movement so we added a Gentle series and so the range continued to grow to meet the needs and requirements as and when they presented themselves to us." Says Sue
As Yoga 2 Hear kept growing and receiving positive feedback, Sue and Greg decided not to limit audio classes to just Yoga and began to create classes with other professionals from around the globe in pilates, meditation, relaxation etc there is even a learn to sing class in their growing range.
Sue and Greg moved to Nelson in January 2011 and decided upon this location due to the high level of extremely talented teachers to work with to help extend their range of audio classes.  Sue has practiced and taught yoga globally for over 15 years and she says that some of the best teachers she has ever experienced are here in and around the Nelson region.
These are just a few classes that have been created by local teachers, there are many more in pre production stages:- Maureen McCain has created "Inspirational Relaxations" four relaxations designed to inspire, relax and refresh, Tim Maples is creating a Yoga Vinyasa Series and Rae Roberts has created a Learn to Meditate Series  all of these teachers have years of experience and deliver their work generously and selflessly – this is important to Sue and Greg as they want the Wellbeing World Online range of classes to be taught be teachers that want to share for the good of their students.
Sue and Greg chose to create their range in an audio format, it is a successful form for learning it allows you to focus 100% on the instructions unlike a DVD with audio there are no visual distractions, it is totally portable so you can practice wherever and whenever you choose – no waiting for the DVD player to become available!
All classes are avaliable as an MP3 download, this means no paper or plastic parts and no physical delivery, so a more eco friendly option.  By making the classes avaliable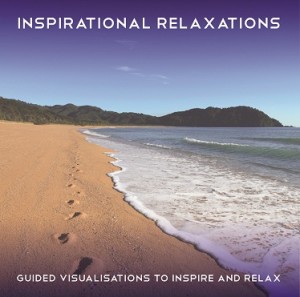 through their online store it means that people all over the world can experience these teachers, location is no longer an issue, it great for shift workers, those living in remote areas, families with small children and so the list goes on.  Plus it is economical on time as their is no comute to a studio and economical for the wallet as each class is reuseable – plus each class comes with a PDF guide booklet to supply a visual option should it be required and all customers are able to email Wellbeing world Online for free support and advice.
For more information and to purchase classes check out www.wellbeingworldonline.com.
Members of Club Happyzine will go in the draw to win two CDs of Maureen McCain's 'Inspirational Relaxations'.
GD Star Rating
loading...
GD Star Rating
loading...