Home » Blog
Health Insurance for Your Well-Being
Submitted by Charlotte on April 10, 2012 – 1:48 pm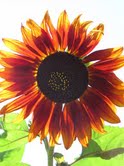 Health Insurance for Your Well-Being – by Paul Smetana
Are you having an interesting life or just going through the motions?  Will you wake up tomorrow to dully start all over again, knowing that you've done it, drudgingly a hundred times before, or will there be a hint and expectation of surprise and delight in your very bones for what might be coming.
These things might very well be critically important when you consider getting older and what lies in front.
Being involved with a life that luckily interests you and has variety in it is a very good thing. It's like having a super scheme for your health and well-being. Most of the risks involved in getting older are lessened when newness and freshness is detected.  Going through the motions is a hidden occluding trap that comes from
years of experiencing many things the same way, again and again. This clouds over seeing anything remotely interesting, and you miss all the fun.
Getting variety into your life is so important that I want to repeat it in Caps. "GETTING VARIETY INTO YOUR LIFE IS VITALLY IMPORTANT!"
And It really is Health Insurance for Your Well-Being.
About the Author: Paul Smetana writes about Being Touched by Life.
He Feels that, Feeling Good does you and others, a wonderful good!  He has spent most of his life believing that we can have a Life worth Living, Brimming with vitality and Joy.  For Instant Access to Articles, e-books, and Resources on how to "Live Blissfully," Visit www.betouchedbylife.com
GD Star Rating
loading...
GD Star Rating
loading...
Tags: Happiness