Home » Community, Local Good News
Golden Bay Democratic School under consideration for funding by Ministry of Education
Weekly Local Good News Report by Charlotte Squire.
Stay tuned for the launch of weekly Local Good News Report/Christchurch May 4th!
Scroll down to meet our awesome Golden Bay sponsors.
Golden Bay's Local Good News Reporter Charlotte Squire discusses Golden Bay's proposed democratic school 'Kahurangi School'. She investigates the reality of sending her son to a Democratic School, asks how it's run on a daily basis, and whether he'd benefit from"going Democratic".
This October my sturdy, sensitive, funny, people-person son will turn five. He's looking forward to school, and here in Golden Bay I'm (possibly) faced with the choice of sending him to the new Democratic School, or the highly respected Motupipi Primary School. I say 'possibly' because at present, a Democratic School is under consideration for funding by the Ministry of Education.
Personally, I did O.K. at school. I was an average student, but towards the end of my college years I lost confidence because I had no idea what I wanted to do. I can look back now and see that basically I learned to follow, to blend in, and to please my teachers, rather than to recognise, and honour my key strengths, emotions and needs, hense the confusion towards the end of school. Yes, I know, things could have been far worse, but times are changing, and I wonder where my life would have gone if I'd grown up within a culture where personal awareness was highly valued?
 So apparently, the Kahurangi School can offer this and much more to my son. Well that's a nice theory, in a vague kind of way, but what does it mean and, is it true? Would he have any guidance at all within his 'child lead' education? Who will ensure he has just as many opportunities as the average Kiwi school kid his age has? Will he exist in a bubble of sensitive, soft, you-can-do-it-ness and emerge an innocent adolescent with little chance of making it 'in the real world'?
I put these questions to Pew Singh. Pew's the Chairperson of the Kahurangi School Educational Trust, the organisation who have submitted the application to the Ministry of Education. Pew has a Dutch wife, so I knew he could handle brutal frankness.
"Students have the main input into learning what they learn and who they learn with," said Pew when we sat down for an early morning chat.
"That's great," I said, "but how does that actually work, on a daily basis?"
That's all it took. Pew lit up and dished out some very useful information.
"Every term students, parents and teachers meet to create Individual Educational Programs (aka I.E.P.s). These are generally only used for special need kids in mainstream schools. So in a Democratic School every child has an I.E.P, and they're based around the child's passions, interests and needs.
"At that meeting, certain goals are created based around the passions, interests, and needs of the child. The term that's been coined for this by Unlimited and Discovery Schools is 'P.I.N.' and the kid's goals have to meet all the essential areas of the curriculum."
"Oh!" I said, "A system! This is what I need to hear! So what about follow through? What sort of guidance do they receive to reach their goals?"
"The goals can be met in three ways, firstly via a personal project that they carry out within a group at school, at home, or out in the community. Secondly it can be within a standard classroom based format. And thirdly, their goals can be met through mentorships where school management create relationships with businesses, parents and community groups.
"There are systems in place to monitor students. Every day the home base teacher meets twice a day with students to check in with them. Kids have home groups, which are made up of about twelve kids and in those circles they check in, about everything. They discuss what's going on for them emotionally, socially, at home and this information is all considered important. Kids get to change their home-based teacher if they they don't feel a safe connection with that person."
"They can change their teachers if they don't feel comfortable with them?" Insert incredulous facial expression.
"Yes, in the beginning of the year, the teacher will give presentations to students telling them what they're passionate about and what their interests are and it's up to the students to decide who they go with. It's all about connections between the students and the teachers, and that can change at any point. It's flexible. If it doesn't work, then it's not good for any body, so you change it."
Pew said that parents are expected to be very involved in the learning process too. They're required to be part of the I.E.P. This includes helping their children to set goals, and working with them to reach them.
"Parents can be involved to the point where they can even take a class, and students can too, if they put a lot of work and time into a project they can share their findings with the class. Though this is always guided by the teacher who knows those students and will say 'this is what the students need, can you deliver a class touching on these points?'. For example, as a parent and an Internet Marketer I could take a class on online marketing – so the teacher and I would discuss how to bring in those certain areas of learning into my IT class."
It turns out a high percentage of Golden Bay students and parents are behind the idea of a democratic school.
"We've got the parents of 157 kids on board, that equates to more than twenty percent of the student population of Golden Bay, that's huge and that shows that we have a section of the population who feel there's a need for something else that isn't provided by the current schools in Golden Bay."
"Everyone's a teacher, and everyone's a learner. Every teacher in the democratic school knows they're learning from the students as well.
"Conflict resolution is seen as a learning opportunity, not as a reason to stop, but to discuss what's happening, where it comes from and how to prevent it from happening again. Children learn how to deal with conflict in a healthy way. And this is not only about children, it's for the teachers too.

"We've giving kids schools and tools so they can go into the real world and prosper. And this is a hard thing for the students, it's not always easy. Students have to make choices and decisions every day and take responsibility for their choices. That's preparation for life."
I left that conservation wishing I'd known some of this information a long time ago. I feel much clearer about the reality of sending my son to the Kahurangi School (which by the way has some of the "best innovative education minds in the country supporting it", according to passionate Pew). That sense of knowing himself, being clear about his passions, interests and needs, I really want that for my son.
The Ministry of Education currently funds three innovative and progressive schools under Section 156 of the Education Act 1989 for schools with "special character". There are also several other parent initiative groups around the country that are trying to establish democratic schooling in their communities. You can find more information about Kahurangi School (including their application to the Mininstry of Education) and democratic education at http://kahurangischool.co.nz.
Charlotte Squire
Thanks to our sponsors for supporting this Local Good News Column:
Tui Balms is a worker-owned cooperative that began 27 years ago in Golden Bay with Tui Bee Balm, a remarkable healing balm made of beeswax and other natural ingredients.  An effective skin healer, Bee Balm has since become a New Zealand icon, the country's favourite baby balm and the flagship of our popular range of natural skincare and healing balms. Our range of massage Balms with aromatherapy essential oils is the supreme medium for massage.  Tui Balms donates to charitable trusts in New Zealand. Last year, we donated over $30,000 to New Zealand charities! Find Tui Balms at your local health store or organic shop.
www.tuibalms.co.nz
contact@tuibalms.co.nz
ph 03 525 9654.
HealthPost is New Zeala
nd's favourite online retailer of natural health supplements, proudly based in Golden Bay. Established more than 20 years ago, HealthPost is still in 'The Bay' because, basically,we like living here! Our rural location poses logistical challenges from time-to-time (flooded rivers and road wash-outs!) but the dedication and ingenuity of our 38-strong team always gets us through. We're committed to balancing profits and principles, donating more than $60,000 to charity in the past two years through our 'doing WELL' programme. We're passionate about the products that
we sell and proud to be able to help people live WELL.

Billy Kerrisk, Ray White Real Estate New Zealand, Golden Bay branch
TIDY AS – AND OH THE SERENITY!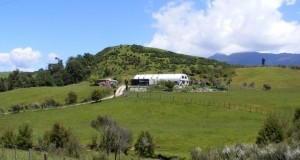 The picturesque Aorere Valley has so much to offer and this 7.7 hectare lifestyle block with a barn conversion style dwelling is a real gem. Everything is done; tight and tidy fencing; clean pastures; good water; established fruit trees and productive vege garden.
The large hangar shaped barn has been converted at the northern end into a comfortable home with some great features – my favourite is the scullery, a wet area currently set up for sausage making, meat packing and beer brewing. If… Read more.
Billy Kerrisk,
027 608 5606
billy.kerrisk@raywhite.com
Golden Bay office 03 525 7219
Sonaz Realty Ltd Licensed (REAA 2008)
The (happy) end.
GD Star Rating
loading...
GD Star Rating
loading...
Tags: democratic education, Golden Bay