Home » Local Good News
Positive news initiative launches from Christchurch this Friday
Submitted by Charlotte on April 30, 2012 – 8:40 am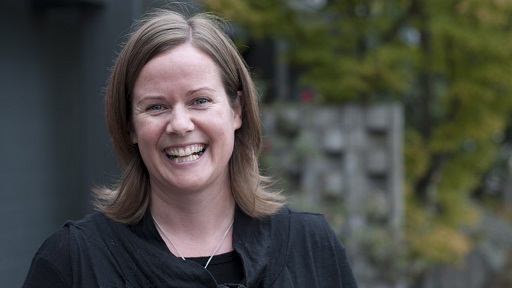 A positive news initiative covering the exciting, innovative and community-led responses to the Christchurch earthquakes is set to launch this Friday 4 May.
"The Student Volunteer Army has captured the world's hearts and was last week recognised as 2012 ANZAC of the year. But this is only the tip of the iceberg", says Happzine Editor Charlotte Squire.
Happzine's new weekly news column will uncover local personalities who are leading Christchurch's rebuild from the grass roots up. "From what I can tell, these people are not waiting for the government. They are rolling up their sleeves, steeled by a number 8 wire attitude and simply getting on with the job.", says Ms. Squire.
The weekly news column will be published on the New Zealand good news website Happzine www.happzine.co.nz to a local and national audience.
"The tragedy of the earthquakes will remain ingrained in our personal and national consciousness for the rest of our lives. Some of us lost family and all were touched in some way. We also need to highlight the remarkable positive cultural impacts this is having on New Zealand," says Ms. Squire.
"I have noticed dozens of inspiring stories coming out of Christchurch. I'm seeing a lot of fresh projects appearing as Cantabrians somehow find it in themselves to not only keep moving forward, but to work creatively with the resources they've got."
Squire says the column will focus upon grassroots, community-led progress and development.
Local writer Steve Carter has been appointed Christchurch reporter for Happzine. Carter says he's excited and honored to be bringing focus to the positive initiatives of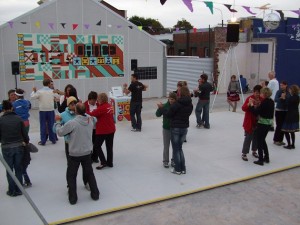 Christchurch's rebuild.
"The world of Christchurch seems to be drowning in bad news and if you believed everything you read, watched or heard, you'd be forgiven for thinking everything was immediately and pressingly doomed. But then I get out into my neighborhood of New Brighton and I see many people who are living conscious and positive lives, enacting solutions and just being great to each other and the planet."
This Friday the Christchurch good news column will be launched online to a global audience and personally by Ms. Squire from the Christchurch Changemakers Convention.
"This Friday's Christchurch Changemakers Convention is the perfect event to launch this column from as it's packed full of Christchurch's most inspiring leaders, many of whom will feature over the next few months in our new column," says Squire.
The Christchurch Changemakers Convention runs from 10am-6pm, Friday 4 May at the Geo Dome in Hagley Park. For more information see www.changemakers.org.nz
Happyzine website www.happyzine.co.nz
Images: "Dance-O-Mat is a dance floor on a vacant site with coin operated lighting and sound courtesy of a converted washing machine of course (get it? Laundromat Dance-O-Mat!)! Anyone can come to the site, plug their MP3 player/Ipod/phone loaded with their own music and get dancing." Image by: Coralie Winn, of Gap Filler.
Michelia Ward learned about inequality first hand working amongst coffee farmers as a volunteer in Cameroon. When she returned home to Christchurch she joined up with New Zealand's trade justice organisation Trade Aid where she is now communications and partnership manager.
GD Star Rating
loading...
GD Star Rating
loading...
Tags: christchurch