Home » Events, Headline
Smart Packaging workshop for Wellington businesses
Submitted by Charlotte on May 8, 2012 – 5:10 pm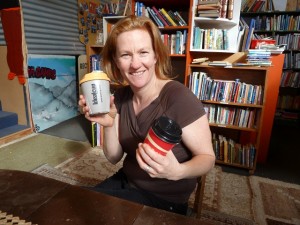 8th May 2012
Wanaka Wastebusters
Smart Packaging workshop for Wellington businesses
Wanaka Wastebusters will be running  two free Smart Packaging Business Workshops in Wellington on Thursday 10th May.
The workshops will help businesses add value to their brand by choosing smart packaging which has less impact on the environment.
"In New Zealand, we create 172kg of packaging waste per person every year, and throw 72kg of packaging per person into the rubbish," said workshop leader Sophie Ward.
"We are encouraging businesses to choose minimal packaging which can be recycled or composted,  but we know it's not going to happen overnight. The workshop will give businesses balanced information which will save them time and money, and help strengthen their brands."
Ms Ward said the workshop will include practical tips and the latest research on
•    Packaging materials and end-of-life solutions
•    Which materials are most likely to be recycled
•    Myth-busting and green claims
•    What consumers want from packaging.
The guest speaker at the workshop will be Nick Fry, from Celcius Coffee, who will talk about the challenges he faces in his business and his journey towards implementing sustainable practice.
The Smart Packaging workshops are being run in four cities as part of the Unpackit Packaging Awards project. The Awards were set up in 2010 to find the Best and Worst packaging sold in New Zealand. Voting for the Awards is open until 1st June at www.unpackit.org
"Many of the nominations for Unpackit's Worst Packaging Award this year were for "green" businesses whose packaging did not live up to their product," said Ms Ward. "Consumers are getting more and more savvy when it comes to environmental claims. They expect to see consistency through the whole production process, including packaging."
Ms Ward said last week's Campbell Live programme on the Honest Water Eco-Bottle and the Fair Go programme on degradable bags had shown that companies need to understand the full life cycle of the packaging materials they choose to use.
"It's a real challenge for businesses, because it can get quite technical. We're aiming to give businesses a good grounding in the issues, to help them make smart packaging choices."
Businesses can register for the Smartpackaging workshop at www.smartpackaging.org.nz
Wellington Workshop Details
9:30-11:00am (Chamber of Commerce members only)
Amora Hotel
170 Wakefield Street
2:00 – 3:30pm (open to all)
ASB Sports Centre
72 Kemp St, Kilbirnie
ENDS Photo shows Sophie Ward with a reusable Ideal Cup and a disposable coffee cup.
About Smartpackaging and the Unpackit Awards
The Unpackit Packaging Awards 2012 and Smartpackaging are run by Wanaka Wastebusters to encourage New Zealanders to choose smart packaging and raise awareness about the issue of packaging.
www.smartpackaging.org.nz
www.unpackit.org
The project has received financial support from the Waste Minimisation Fund, administered by the Ministry for the Environment. The Ministry for the Environment does not necessarily endorse or support the content of this press release.
About Wanaka Wastebusters
Wanaka Wastebusters is a community enterprise based in Wanaka, which employs 20 people. Our mission is to increase resource recovery by providing innovative solutions and Education for Sustainability.
GD Star Rating
loading...
GD Star Rating
loading...
Tags: wanaka wastebusters