Home » Events
Mental Health Foundation Invites All New Zealanders to Celebrate Pink Shirt Day
Submitted by Charlotte on May 17, 2012 – 9:49 am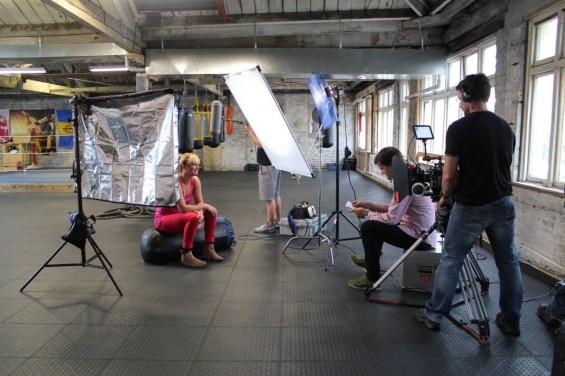 Mental Health Foundation
**Campaign raises awareness about bullying prevention by encouraging safety, inclusion and respect**
The Mental Health Foundation encourages all New Zealanders to wear pink on Pink Shirt Day Aotearoa – this Friday, 18 May 2012.
Pink Shirt Day is an annual day of action which aims to reduce bullying by celebrating diversity and promoting positive social relationships. This year, the Mental Health Foundation is leading Pink Shirt Day and working with several partner organisations, including Rainbow Youth, Youthline and Diversity Works, to ensure a campaign that addresses the needs of all New Zealanders.
Research has found that punishing perpetrators of bullying after the fact does not decrease the rate of bullying. What has been found to make a difference is making everyone feel socially included.  The Foundation hopes that people across the country will take a simple action —wearing a pink shirt and telling people why — to make a statement about preventing bullying in New Zealand. The Foundation also hopes people will start conversations about how we can all work together to reduce bullying in communities, schools and organisations.
"We want a New Zealand where everyone feels safe, respected and included," says Chief Executive Judi Clements, "We encourage everyone to wear a pink shirt this Friday as a celebration of our commitment to change. When we join together to wear our pink shirts, we will be making a statement about creating the foundations of a respectful and inclusive society.
More information about Pink Shirt Day, including resources and promotional material, can be found on the Pink Shirt Day website: http://www.pinkshirtday.org.nz
The Pink Shirt Day video can be viewed on the Mental Health Foundation youTube page: http://www.youtube.com/watch?v=Th4xwYLLKTI
Mental Health Foundation's recent paper Bullying Prevention and Mental Wellbeing can be downloaded: http://www.mentalhealth.org.nz/file/Pink-Shirt-Day-2012/PDFs/bullyingpreventionandwellbeing.pdf
For more information, contact:
Erin Fae
Pink Shirt Day Project Lead
Mental Health Foundation
Phone: 09 300 7010
Email: erin@mentalhealth.org.nz
GD Star Rating
loading...
GD Star Rating
loading...
Tags: mental health