Home » Local Good News
Christchurch: Places of Tranquillity by Steve Carter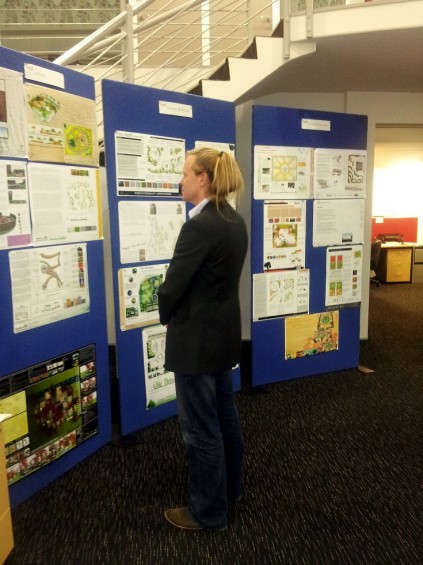 Local Good News Report/Christchurch
Places of Tranquillity
"We've lost our places of tranquillity."
This was a feeling expressed to Michelle Whitaker, Coordinator of Healthy Christchurch, at a public forum following September 2010. The beaches were largely inaccessible for leisure because of sewage outflows, and likewise the rivers Avon and Heathcote; most of the Port Hills walking and cycling trails were closed due to risk of rockfall; parks and gardens across the city were closed or damaged. Some aspects of that situation have moved on … but by no means all. Where could Christchurch people go to simply 'be', to heal? Where would we find our tranquillity in this devastated city?
It is characteristically Michelle to see such a statement as more than a sad reflection of the state of the city but as a call to action … as another project to get her teeth into. As she says, "I see opportunities really easily."
Well, that's just lucky for the rest of us.
In fact, Michelle even combined this with another issue in the community she had perceived – the feelings of isolation and 'invisibility' experienced by Christchurch's Culturally and Linguistically Diverse (CALD) communities – and the Places of Tranquillity project was born.
It's a simple idea. Create six places of reflection – gardens or public spaces – in 'gaps' that currently exist along the River Avon as it flows through the central city. Make them a walkable distance from each other, further connecting people back to the river, and make them diverse in their expressions of culture or spirituality. After all, there are a lot of spaces where buildings used to be, and a stated objective in the Draft Central City Plan to create more green spaces and to better use the asset of the Avon River/Otakaro in the CBD.
As Michelle says, "It's about showing some hope and beauty and some nurturing greenery." In fact, for anyone working in the city, from returning workforces or even the current teams of demolition workers, these spaces will offer an oasis of calm and peace and positivity amidst all the rubble and negativity. "After the February quakes", Michelle points out, "most of the city workforce made their way to parks and open spaces, to gather and to feel safe away from tall buildings."
To give the spaces a global feel that will reflect the range of Christchurch's cultural communities, each of the six will represent the philosophies, religions or kaupapa of a different continent or region – from Maori/Pasifika to Latin America, Northern Europe, Africa. Working with Year 2 students from the Landscape Architecture course at Lincoln University, six or seven proposals for each of the regions are now designed and available to be voted on by anyone in Christchurch. The winning designs will then be further developed in partnership with those communities and then created in vacant spaces in negotiation with land owners.
The concept is so beautiful that I want to jump forward in time to see the completed projects … but the process itself is fascinating enough. It has the potential to pay
dividends for so many people.
The quality of the students' work is outstanding and their engagement with the subject a real benefit to their academic development. This is not, however, merely an academic exercise but a real, practical example of how to work closely with clients to create a finished piece of work. Those students whose designs are not selected may continue to support the work of the 'winning' selections. Throughout the students are in partnership with the communities and the final plans may indeed incorporate different ideas from a range of the designs. It is a collaborative and evolving process that offers a fantastic action learning opportunity.
Communities that have felt faceless or left behind in the wake of the devastation have been given a voice to express their culture and, as a result, have been brought into one small part of the recovery. "It's an opportunity," says Michelle, "to raise the profile and visibility of those communities who are often the last to be engaged with." These spaces will provide a public platform to express the cultural diversity of Christchurch's population and the variety of experiences of our disaster and the responses to it. They might even become a vehicle for those diverse communities to explore shared understanding and mutual experiences.
Cross-cultural dialogue is just one aspect of the potential but Michelle is really excited by the prospect of a variety of barriers being broken down through this project. In our increasingly secular Western world, she points out, "people often need to be given permission to explore some of the spiritual aspects of their experience." Often this can be provided through the lens of a different culture or a different expression of the same experience.
Ultimately, this is about the CBD, but the principle of creating public spaces of reflection is transferable. Michelle would love to see more out in the suburbs and hopes that the ongoing development of these Places of Tranquillity will inspire other communities to do the same in their local area. All through the residential red zone there's a clamouring for the Avon/Otakaro River Park to replace the suburban dwellings as they are demolished.
Perhaps this might be just the start of the emergence of a whole network of peaceful spots along the river, of places where people can go to seek moments of calm, of reflection …
… Of tranquillity.
Designs are on display at the Community & Public Health offices at 310 Manchester Street until 21st May after which they will move to the Christchurch Migrants Centre, 166 St Asaph Street, for another week. Anyone is welcome to come along and vote for their favourites and you can also view and vote for your favourite designs online and even get involved in the continuing evolution of the project. Check out all the information at http://www.healthychristchurch.org.nz/focus-areas/places-of-tranquillity.aspx
For more information on Healthy Christchurch, they are on Facebook at http://www.facebook.com/HealthyChristchurch
Read the inspiring stories of our Christchurch sponsors:

Social Innovation is a small, hardworking community engagement agency based in Christchurch. They work with leading non-profits, changemakers, progressive companies and government to mobilise everyday New Zealanders. Their expertise in this area comes from grassroots innovation on large-scale community action projects, including the Student Volunteer Army, A Day at the Beach Festival, Love your Coast and a number of other public participation initiatives. They know how to scale initiatives and achieve big results with large numbers of stakeholders.
They have developed an integrated blueprint for community organising in the 21st century, drawing inspiration from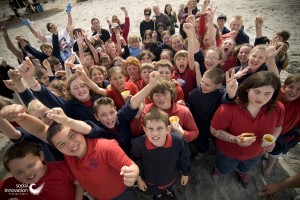 kiwi folk heroes like Kate Sheppard combined with the sheer power of modern technology. At the heart of what they do is supporting everyday New Zealanders to take action and participate fully in public life, in turn increasing the proportion of citizen's who know that they can make a difference to the way things are.
Their services include strategy, leadership training, volunteer coordination & management, media and communications, project management and fundraising. Find out more at www.socialinnovation.org.nz or make direct contact via their studio-line on 03 337 0861
Ph:  03 337 0861 or info@socialinnovation.org.nz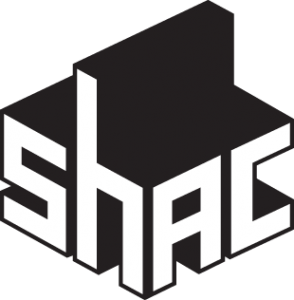 SHAC – The Sustainable Habitat Challenge – is a network of architects, builders, engineers, designers, building scientists, students and young professionals interested in taking positive action in their communities today.
On the 2-3 May 2012, SHAC presented the 2nd annual workshop on micro-architecture at the Christchurch Polytechnic Student Centre. Sixty attendees discussed temporary architecture, simple buildings, and the reuse of building material.
"People cherish their culture through recycling" – those are the words of Wang Shu, the 2012 winner of the Pritzker architecture prize. The demolition of red stickered housing and CBD buildings does not have to mean the eradication of Christchurch's history or culture – nearly all materials can be reused in new construction, incorporating local memories and fusing the past with the present.
What is permanent in this land of earthquakes? In San Francisco, the Palace of Fine Arts was built in 1915 as a temporary building for the Panama-Pacific Exposition and still stands today as an icon of the city. From the cardboard cathedral to the convention centre – how long will they serve us?
"Simple buildings are key for affordability" said Canadian architect Brian McKay Lyons, recently interviewed on Nine to Noon with Kim Hill. Lyons, from Nova Scotia, says "simple buildings are what we farmers and fishermen build when we can't afford to get things wrong"
This symposium brought together elements of the growing Regeneration movement – people working together to take positive action in their communities.
Community Rebuild – for the Whole House Reuse project Juliet Arnott
Community Development – Joshua Durrant, Jess Smale, Sophie Moore

YTONG® is an alternative building system made from light-weight Aerated Autoclaved Concrete (AAC). It was invented in Sweden in 1923 and further developed under the YTONG® brand it turned into a world-wide success.
Environmentally friendly and non-toxic – From the manufacturing process to shipment, construction, and waste disposal YTONG® is in ecological balance.
Good sound absorption – effective sound barrier – The natural air cushion formed in the high-pressure steam curing of AAC can absorb the most possible noise.
Ensures high standard of well-being – YTONG® reduces temperature differences and humidity fluctuations and so ensures a comfortable and healthy room atmosphere.
Excellent workability – It is easy to erect a solid masonry structure quickly and precisely. Only few tools and implements are necessary.
Outstanding thermal insulation – Keeps buildings cool in summer and warm in winter saving on heating and air-conditioning.
YTONG® is fireproof and has a high fire rating – AAC is resistant to high temperatures for a longer period of time than any other solid building material. YTONG® is especially chosen for fireproof walls in commercial buildings.
Performs well in earthquakes – Thanks to its low weight and its plastic deformation properties the destructive force of earthquakes can be minimised.
GD Star Rating
loading...
GD Star Rating
loading...
Tags: christchurch, Christchurch Recover