Home » Business, Club Happyzine
Love your sandwiches? Check out the new Keep Leaf as a waterproof, reusable bag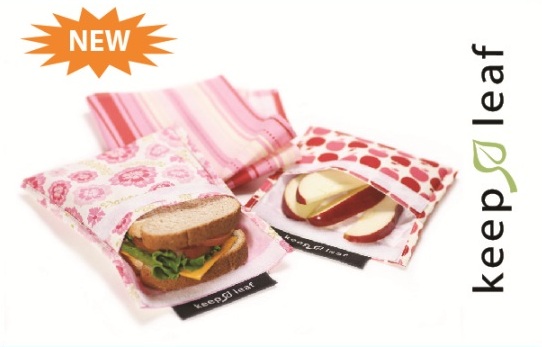 I received my gorgeous 'Keep Leaf' in the mail a few days ago.  It's quite the concept – a reusable sleeve, with natural cotton on the outside (sporting rather a gorgeous print) and durable, washable, waterproof liner meaning you can slip your sandwiches, crackers, fruit and other snacks inside for transport.  Yes, very cool, I've been showing everyone who visits my house in a great state of excitement.  These are the perfect alternative to glad wrap, plastic bags or paper.  They're also tested and proven to be 100% safe and non-leaching plus free of BPA, lead, and phthalates.  And I want more of them, because I'm a lunch-pack'n Mama and I'm really not keen on sharing mine!
Keep Leaf products are distributed throughout New Zealand by ECOtanka International Limited and can be found in retail outlets.
Charlotte Squire
Good news: Members of Club Happyzine will automatically go in the draw to win one of two free Keep Leafs this week.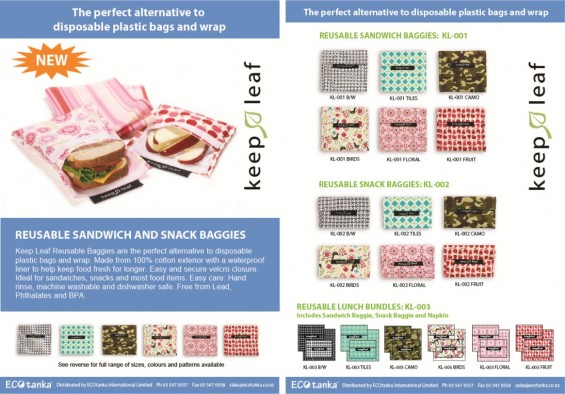 GD Star Rating
loading...
GD Star Rating
loading...
Tags: green design