Home » Happiness
Turning dreams into reality – Part 2 – How a clear, detailed vision will help you get there, by Simon Jones
Submitted by Charlotte on May 27, 2012 – 7:39 pm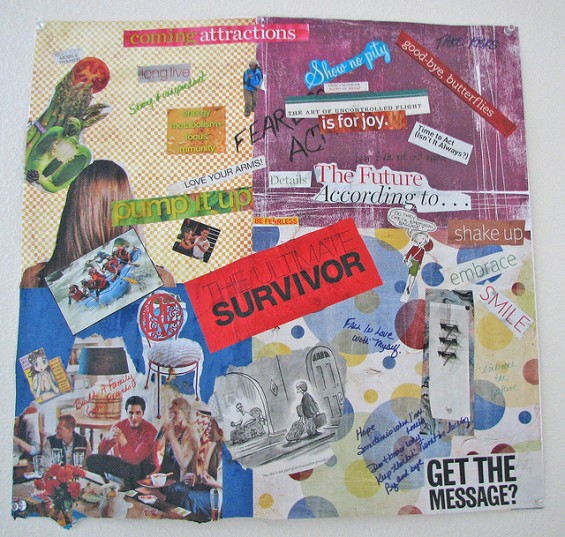 Kia Ora!   Last time I talked about how all that we experienced as young 'uns still has a strong unconscious influence on our lives in the present. In order to turn one's dream into a successful reality, I argued, it is important for us to become aware of, and change these old learned self-limiting beliefs and behaviour patterns. I also discussed how vital it is to release and heal the emotional "baggage" associated with these.
So how to do this?  There is a bewildering array of therapuetic tools and methods available out there!  For the change to be really effective and lasting it is important to find/choose a process that works for you and that fully engages your mind, body and spirit. Some that I have used and found helpful include: psychodrama, role training, connected breathing, guided visualisation and family constellation work. All of these need an experienced practitioner to guide and support a person through the process. Talk to your close friends, family and advisors to find out what might help you in this area.
Before jumping into a new project 'boots n all' it is a good idea to sit down, on your own or with a mentor, and go deeply into why you want to do this thing. If it is only to make lots of money, or you just feel like a change,  it is not likely to succeed or last the distance!  The dream or idea needs to be something you feel an abiding passion about – and is closely aligned to your values, beliefs and deepest motivations – to sustain you through the inevitable ups and downs of creating and then maintaining your project. If you compromise your values it is likely that you will feel guilt and self doubt, which will undermine the success of your venture.
Do you have a vision of how your dream will look? Research has shown how effective it is to have a clear, detailed vision of what the end goal looks like, before you get down to the nitty gritty.
Many successful people have talked about how much time they spent at the beginning visualising themselves, in great detail, enjoying the fruits of their hard earned labour. Some have created a large picture (vision board), with all the elements in place, to hang on their wall which they can look at, and perhaps add to, every day. Others have put together, over time, a folder or scrap book which they look thru on a regular basis.
The process of creating a vision board  firstly takes the somewhat vague idea out of your mind  and puts it into the world as a real, tangible object; and secondly makes a strong impression on your limbic mind, thus generating powerful emotions that will greatly increase your motivation and commitment to the project. It can also be helpful to share this process with a few trusted friends who can give you feedback and suggest ideas.
All this visioning and positive thinking, however, will on its own not be enough to turn your dream into reality … the next stage is to explore in depth all the practical issues, such as resources, required training and finances, as well as any pitfalls and hurdles and how to overcome these. The end result of this strategic planning should be a detailed plan which will continue to build your courage and commitment to proceed!
Comments and questions are most welcome!  Ka Kite, Simon
About Simon Jones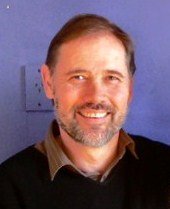 Simon has lived in Golden Bay, with his wife Carol, for most of the past 35 years.
During the late 1970′s he joined and helped develop the Rainbow Valley community, which is approaching it's 40th anniversary.  In the 1980′s he and Carol, with two other couples, established and managed a successful business making possum fur garments. One of Simon's roles was to market the products to tourist shops throughout NZ.
In 1990 Simon and Carol founded and established Te Whare Mahana Inc, a residential therapeutic home for  people with psychological problems, which developed into a comprehensive mental health service covering Golden bay.  During this time Simon trained in counselling and social work, and worked in the residential facility till 1999.
Simon moved with his family to ChCh in 2000, where he worked as a counsellor, supervisor and group facilitator, working with individuals, couples and families. During this time he also worked with Tom Watkins in his EncorageMentors business, doing mentoring/coaching with a variety of clients. An area of particular interest over this period was developing  and facilitating therapeutic and educational programmes for men.
Since moving back to Golden Bay in 2008, Simon has continued to work in the field of personal and professional development, working with a wide variety of people.
He may be contacted for Mentoring and counselling (face to face or on line) enquiries at 03 5258542,  or email: simonvjones.57@gmail.com
GD Star Rating
loading...
GD Star Rating
loading...
Turning dreams into reality - Part 2 - How a clear, detailed vision will help you get there, by Simon Jones

,
Tags: dreams to reality, mentor