Home » Events
Psychodrama Workshop with Simon and Carol Parkinson-Jones – Residential Weekend
Submitted by Charlotte on May 28, 2012 – 1:06 pm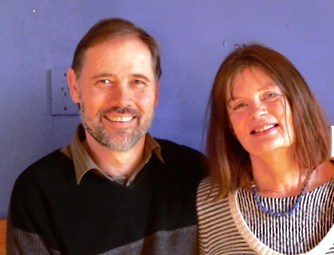 PSYCHODRAMA WORKSHOP
WITH
SIMON AND CAROL PARKINSON-JONES
RESIDENTIAL WEEKEND
at our home : 750 Mccallum Road, Takaka
Starts 7.30pm Friday 15th to Sunday 17th June, 4pm
Winter Special! $200 waged, $150 unwaged. Part Hands OK. To secure your place send deposit of $50 or full amount to PO Box 108 Takaka, 7142
We invite you to join us in the comfort of our home set in the natural beauty of Rainbow Valley, 20 minutes drive from Takaka in Golden Bay.
This will be a weekend of personal development using Psychodrama and groupwork.  Psychodrama is a group method developed to expand self expression and spontaneity –
the spontaneity that generates creative, effective ways of being and relating. You will have the opportunity to re-create the relationships that challenge you, explore the mysteries of your life, or to bring your visions into reality.
Simon is a qualified Psychodramatist and Carol is a qualified counsellor and advanced Psychodrama trainee. We have been using psychodrama for over thirty years for personal growth and as the core modality in our work as therapists. We are enlivened by the intimacy and sense of community that builds during residential groups.
You will need to bring a towel, toiletries, loose warm clothing breakfast food and lunch food to share. You may like to bring your pillow, hottie and walking shoes or boots.
The group will be limited to ten participants. To enrol or for more information phone us at 525 8542 or email carolnsimon@gmail.com
GD Star Rating
loading...
GD Star Rating
loading...
Tags: personal sustainability