Home » Business
New scholarships to support young entrepreneurs
Submitted by Charlotte on May 30, 2012 – 9:35 am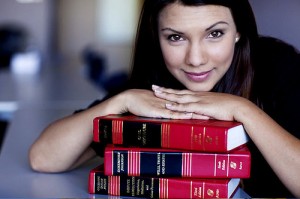 News Release – for immediate use
New scholarships to support young entrepreneurs
Nelson Marlborough Institute of Technology will this year offer $10,000 in new scholarships to support budding young business people into tertiary study as part of its new sponsorship for the Lion Foundation Young Enterprise Scheme (YES) announced today.
"We are committed to supporting the development of business talent in our region," says NMIT Youth and Communities Team Manager Grant McNeill. "The Young Enterprise Scheme encourages and inspires the next generation of entrepreneurs and we are pleased to be able to support it."
NMIT will offer four new YES Scholarships, worth $2500 each, for members of the top regional YES team in 2012 to go towards study costs for a Bachelor of Commerce degree at NMIT. NMIT will also contribute $1000 in financial assistance for YES events, and host a Marketing Day course for the participating YES teams.
YES has been operating in New Zealand for over 30 years and NMIT has supported the programme in Nelson and Tasman for more than 5 years. The scheme provides Top of The South secondary schools students in year 12 and 13 with the opportunity to learn about the business world. Students set up a company, create real products or services, and make a real profit or loss. NMIT has supported YES in various ways over the years, from hosting the initial E-Day (Enterprise Day) to providing scholarships and awards for participating YES students.
YES regional coordinator for the Top of the South Robert Panzer says this latest support from NMIT shows the importance of the YES programme, advocating financial literary, business education and future jobs.
"Having the continued support from NMIT means we can continue to offer this valuable programme in our region. The NMIT scholarship into business study will further motivate and inspire students to pursue a career in business."
Mr Panzer says there are 37 teams registered for the YES Programme in 2012 from Nelson Boys College, Nelson College for Girls, Garin College, Nayland and Golden Bay High School, with a total of 159 year 12 and 13 participating students.
He says one of the highlights this year will be the Dragon's Den event on Wednesday May 30th where 17 teams pitch their business idea to a panel of five judges made up of representatives from NMIT, Nelson City Council and local business people. Media are welcome to attend.
"They will be pitching for money to kick-start their businesses for this year. The judges will have a total of $2000 cash to hand out and choose how much each team gets."
NMIT Chief Executive Tony Gray says this latest sponsorship for the Young Enterprise Scheme further cements NMIT's support for youth business development in the region.
"NMIT is the leading provider of business programmes to secondary school leavers in the Top of the South, with secondary students able to transition directly to tertiary level business studies," Mr Gray says. "Along with our half-a-degree for free scheme for school leavers, these $2500 YES scholarships further strengthen NMIT's commitment to young business people in our region."
"The Young Enterprise programme is proven to motivate and excite students about careers in business and management. NMIT is able to build on that by offering a range of programmes that enable our budding entrepreneurs to gain expertise and skills without having to leave the region."
The Young Enterprise Scholarships are among of several scholarships offered through NMIT each year. In total, 67 students at NMIT's Nelson and Marlborough campuses will this year share $90,000 worth of scholarships thanks to support from businesses, organisations, individuals and also NMIT.
In addition to financial assistance NMIT also provides scholarships to Year 13 school leavers throughout the region to the value of $33,000, providing 'Half a Degree for Free' to students from local secondary schools who go on to study fulltime on selected NMIT degree programmes. To find out more about NMIT scholarships go to www.nmit.ac.nz.
Lion Foundation Young Enterprise Scheme – 'Dragon's Den'
When: Wednesday May 30th. 2012
Where: Theatre Royal, Rutherford street, Nelson
Time: Start at 4 PM finish approx. 8 PM (Pizza and drinks provided)
www.yestots.co.nz email: Robert@yestots.co.nz
For further information please contact:
Grant McNeill
Youth and Communities Team Manager
03 546 9175 ext. 743
027 30 55 889
GD Star Rating
loading...
GD Star Rating
loading...