Home » Community, Local Good News
Where science meets astrology – Transit of Venus celebrated in Golden Bay
Submitted by Charlotte on June 1, 2012 – 11:18 am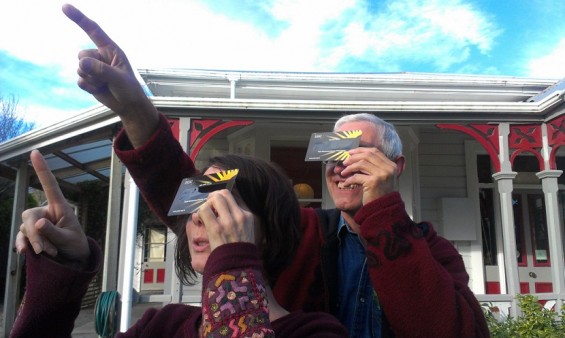 By Charlotte Squire
I'm sitting in a sun-lit room with Marsha Jones the astrologer/astronomer and Kevin Durkan the High School Science Teacher. They come from vastly different backgrounds and belief systems, yet each of them have a light in their eye, because today we're discussing the internationally acclaimed Transit of Venus.
From New Zealand's perspective, Venus will be passing between the sun and planet Earth, this Wednesday, June 6th during daylight hours. Those of us who have the special solar viewers to safety look at the sun will be able to watch a small black dot travel across the lower part of the sun over a period of six hours. One reason this is such a significant event is that it won't happen for another 105.5 years until the year 2117.
"The pattern is for two transits within eight years followed by a gap of 121½ years, then another after eight years followed by a gap of 105½ years before the pattern is repeated. For the next occurrence you will have to wait until 2117," explains Kevin.
Here in Golden Bay, Kevin has organised cross-curricular presentations to students at the High School and some of the Primary Schools. If the weather's good Kevin and Marsha will also be at our local 'Village Green' in down-town Takaka between 1.10 and 1.50pm so that members of the community can also take advantage of the solar viewers.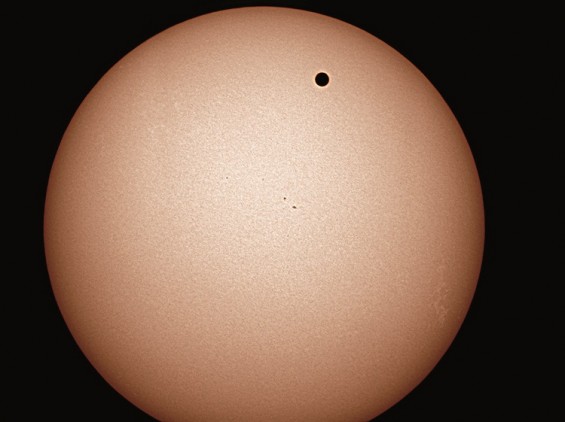 Leaving Golden Bay for a moment, Transit of Venus celebrations will also be held at Tolaga Bay, which is on the East Coast of the North Island. This was where Captain James Cook anchored after witnessing the Transit of Venus in Tahiti in 1769. Three German poets, along with three Kiwi poets will be there to experience the transit. This creative collaboration is supported by Professor Bill Manhire – New Zealand host and International Institute of Modern Letters chair.
"Poets have always gazed up at the stars, and it will be fascinating to watch how these creative minds spark off each other and to see how an event like the Transit of Venus inspires their work," said Dr Manhire.
Obviously this is where astronomy meets creativity, and speaking of different perspectives, I'm interested in how Kevin and Marsha came to find each other and form an obviously united team.
Says Kevin:
"Everybody in science has their own area of interest, I don't have a huge passion for astonomy, but a serendipitus conversation with a colleague in the UK, where I was lucky enough to be able to see the Transit of Venus in 2004, led to my interest in the event. Out of the blue I got this email from Marsha, she also had a passion for the Transit of Venus but came from a different direction.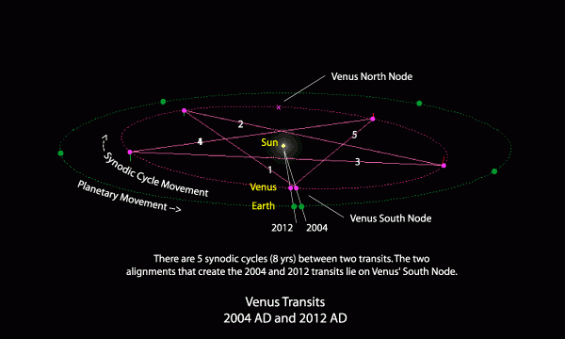 "There's often a lot of misunderstanding between scientists and people with metaphysical/spiritual bents. And they're seen as being from two opposing sides, which my heart tells me isn't the case. The two can actually very happily exist side by side.
"In fact many of the most famous, formative scientists in history have actually had a spitiual side. Einstien was very religious and yet traditional religious dogma doesn't actualy fit very comfortably with scientific dogma. I'm guessing his heart lead him to a plce where science didn't.  And he was quite happy with that dicotomy.

"We wanted to bring the two together to show that one aspect nourishes the head, and the other aspect nourishes the heart."
I asked Marsha to shed some light upon the ways Happyzine readers might be experiencing some astrological influence from the Transit of Venus.
"Venus represents fertility, fruitfulness, creativity, arts, abundance, harmony, and harmonious relationships. Sometimes we can experience a swing of the pendulum before finding the balance, but it's useful to have an awareness that we're working towards integrating the opposites. So I think to make the most of this alignment of the sun shining through Venus, coming down to earth … is to step up in your next level of creativity, bring it into manifestation, define, and declare it.
"Look at Venus as the feminine principle, so it's honouring things like intuition, nurturing, cooperation. Hopefully on a global level that'll be recognised. If you need a boost of any kind, to write that blog, or bring that creative project out, now's a really good time."
Bill Manhire obviously had the same idea.
Marsha said that during the last two Transits of Venus (1874 + 1882) there were huge leaps forward in technology, including the invention of electricity, the telephone, the light-bulb and recording equipment.
Who knows what we'll come up with this time around … perhaps the New Zealand Government will adopt a clear, focused commitment to a reduction in carbon emissions to the lauded 350 parts per million of CO2 in our atmosphere.  Maybe our wild rivers will be official declared as national treasures or 'taonga', off limits to any form of development into the distant future, in honour of their immeasurable physical and spiritual value.  Perhaps hydro-powered hover crafts will finally claim their rightful place in mainstream culture.
What ever the invention, or development, we'll be able to put it down to the 2012 Transit of Venus, where intuition, creativity and cooperation made their mark.
Read the inspiring stories of our sponsors:

Billy Kerrisk, Ray White Real Estate New Zealand, Golden Bay branch
TIDY AS – AND OH THE SERENITY!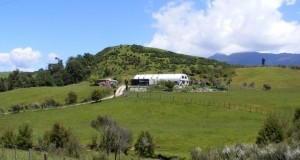 The picturesque Aorere Valley has so much to offer and this 7.7 hectare lifestyle block with a barn conversion style dwelling is a real gem. Everything is done; tight and tidy fencing; clean pastures; good water; established fruit trees and productive vege garden.
The large hangar shaped barn has been converted at the northern end into a comfortable home with some great features – my favourite is the scullery, a wet area currently set up for sausage making, meat packing and beer brewing. If… Read more.
Billy Kerrisk,
027 608 5606
billy.kerrisk@raywhite.com
Golden Bay office 03 525 7219
Sonaz Realty Ltd Licensed (REAA 2008)
Tui Balms is a worker-owned cooperative that began 27 years ago in Golden Bay with Tui Bee Balm, a remarkable healing balm made of beeswax and other natural ingredients.  An effective skin healer, Bee Balm has since become a New Zealand icon, the country's favourite baby balm and the flagship of our popular range of natural skincare and healing balms. Our range of massage Balms with aromatherapy essential oils is the supreme medium for massage.  Tui Balms donates to charitable trusts in New Zealand. Last year, we donated over $30,000 to New Zealand charities! Find Tui Balms at your local health store or organic shop.
www.tuibalms.co.nz
contact@tuibalms.co.nz
ph 03 525 9654.
HealthPost is New Zeala
nd's favourite online retailer of natural health supplements, proudly based in Golden Bay. Established more than 20 years ago, HealthPost is still in 'The Bay' because, basically,we like living here! Our rural location poses logistical challenges from time-to-time (flooded rivers and road wash-outs!) but the dedication and ingenuity of our 38-strong team always gets us through. We're committed to balancing profits and principles, donating more than $60,000 to charity in the past two years through our 'doing WELL' programme. We're passionate about the products that
we sell and proud to be able to help people live WELL.
The (happy) end.
GD Star Rating
loading...
GD Star Rating
loading...
Where science meets astrology - Transit of Venus celebrated in Golden Bay

,
Tags: Golden Bay