Home » Community, Local Good News
Golden Bay – Rich in social capital – thanks to HANDS
Charlotte Squire
Charlotte Squire talks to Jill Hayhurst – PhD candidate at the University of Otago – about Golden Bay's complementary currency HANDS (How About a Non-Dollar System) and the social capital benefits this system is having upon its community.
Mid-winter. Like it or not, nature's contracting right now in the Southern Hemisphere. She's pulling down into the soil, all energy is going inwards, leaves have fallen, crops have slowed down, and as an integral part of nature us humans tend to do the same.
Some of us like to 'eat local', and I would suggest that it's also nice to 'behave local'. Contrary to the messages we're fed by adverts telling us to ignore the cold-symptoms and keep on truck'n, I think now's the time to slow down, relax and enjoy the fruits of summer – including warm food and warm company.
And so it was that I dragged myself out of the warm cave to attend the Mid-Winter HANDS market.  To be honest I was feeling low in energy, tired and just a little bit lonely. In visiting our HANDS market I was hoping to rekindle my sense of connectedness within my community. Working online within a national community had taken my focus away from Golden Bay, and I needed to reconnect with real, in the flesh human beings!
And so, to insert the ending midway through the story, I reached my goal of community reconnection, immediately. All my dearest friends were there with their families, and then there were the other old friends I hadn't seen for months. And as I stood there, happy in the comforting light of a mid-winter sun, feeling nurtured and part of a group of people I knew I shared common values with, I thought 'this is precious, this is HANDS strengthening my community'.
Now enter the enigmatic Jill Hayhurst. I first saw her dancing across a stage to a PowerPoint presentation several years ago at a ReGeneration presentation in Nelson. I remember her face lighting up with humour and passion as she reeled off case study after case study quantifying the notion that increasing amounts of us share: that being part of a community feels good and matters. Jill's research focus is: generosity, resilience, community engagement, social capital, and capacity building.
Says Jill: "HANDS is taking advantage of a concept that's being popularised in the research world called 'social capital'. Robert Putnam, social capital guru, defines it as "features of social organization such as networks, norms and social trust that facilitate coordination and cooperation for mutual benefit."
"Putnam's describing what the folks at HANDS intrinsically know: we can accomplish more together than we can as individuals. So this is about relationships creating a form of capital that's not money, but which has numerous benefits for us as individuals, and our communities (and beyond)."
Just FYI, HANDS is New Zealand's most successful complementary currency. It was established more than twenty years ago, and these days nearly ten percent of the Golden Bay population are trading goods and services using HANDS, including a network of local commercial businesses. This system was established here in Golden Bay with the purpose of 'strengthening community', and it uses trade to do just that.
So as we know, the social and mental health benefits of HANDS reach far beyond the immediately apparent. Maslow's hierarchy of needs – you've heard of them? They range from the basic physiological needs – such as breathing, food, water, and sleep – at the bottom of the triangle, to the 'self-actualisation' at the top – including morality, spontaneity, creativity. Sense of love and belonging sits there in the middle of Maslow's triangle – our needs for friendship and family – I think this is where HANDS shines as a social resource for Golden Bay.
Says Jill, "In short, the social capital fostered by HANDS benefits our psychological wellbeing through the avenues of belonging, self-esteem, and social support. Social capital has also been tied to physical health. For example, research has shown young people who do not feel connected to their families and neighbourhood are almost twice as likely to report poor health. This same research showed a strong link between neighbourhood involvement and eating plenty of fruits and vegetables. Health is holistic, and being healthy psychologically means being healthy physically as well."
But wait, says Jill, there's more! She points to new research indicating that people experience small but significant long-term economic benefits from having strong connections to their neighbours and communities.
"This link between strong communities and economic thriving is so well-supported that initiatives have popped up around the world with the specific purpose of fostering social capital in order to encourage economic growth."
Jill offered the example of a project titled "Making Connections" which was launched in ten cities across the USA, with the explicit goal of alleviating poverty through strengthening connections within and outside of each community.
This research, and more, highlights the importance of the community ties that are being strengthened through HANDS. When combined with the myriad of benefits of developing a complementary currency system in Golden Bay, things can only get better.
And we're not the only ones experiencing this. Time Banks and other complementary currencies are popping up all over New Zealand right now. Communities who have recently established Time Banks include Wellington (which has the support of the Wellington City Council), Taita (who have a funded part-time coordinator position) and Nelson (who are in the early stages of developing a Time Bank from a church). The Lyttleton Time Bank was one of the key reasons Lyttleton coped so well through Christchurch earthquakes – they had a well organised bank of information about people's specific skills, experience and needs.
Mid-winter in Golden Bay, while I've certainly slowed down, my social life's flourishing. I feel rich in community, and it's no coincidence I'm a member of HANDS.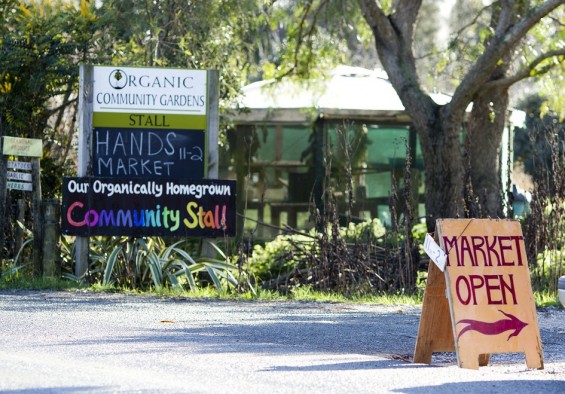 Charlotte Squire
HANDS ebook: Get a HANDle on HANDS – How About Non Dollar System – Golden Bay's Local Employment and Trading System
Further reading:
Brisson, D. S., & Usher, C. L. (2005). Bonding social capital in low- income neighborhoods. Family Relations, 54, 644-653.
Morgan, A., & Haglund, J. A. (2009). Social capital does matter for adolescent health: evidence from the English HBSC study. Health Promotion International, 24 (4), 363-372.
Putnam, R. D. (2000). Bowling alone: The collapse and revival of American community. New York: Simon and Schuster.
Zhang, S., Anderson, S. G., Zhan, M. (2011). The Differentiated Impact of Bridging and Bonding Social Capital on Economic Well-Being: An Individual Level Perspective. Journal of Sociology & Social Welfare, 38(1), 119-142.
Jill Hayhurst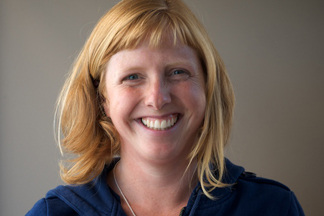 Jill is the New Zealand expert in handing out surveys at young changemaker events, a skill she has perfected over years of survey writing and being unusually friendly. She is a PhD candidate at Otago University, focusing civic engagement, generosity, positive youth development, and the amazing, intrepid changemakers who are part of the ReGeneration network. Jill's non-research related efforts are focused on overcoming the knowledge that she may be surrounded by sharks while she attempts to learn how to surf. She also loves tramping, mountains, crafts, and long walks around Port Chalmers with her dog and dreamboat of a fiancé.
Read the inspiring stories of our sponsors:

Billy Kerrisk, Ray White Real Estate New Zealand, Golden Bay branch
TIDY AS – AND OH THE SERENITY!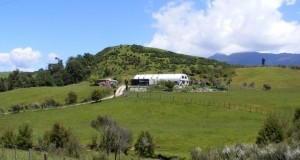 The picturesque Aorere Valley has so much to offer and this 7.7 hectare lifestyle block with a barn conversion style dwelling is a real gem. Everything is done; tight and tidy fencing; clean pastures; good water; established fruit trees and productive vege garden.
The large hangar shaped barn has been converted at the northern end into a comfortable home with some great features – my favourite is the scullery, a wet area currently set up for sausage making, meat packing and beer brewing. If… Read more.
Billy Kerrisk,
027 608 5606
billy.kerrisk@raywhite.com
Golden Bay office 03 525 7219
Sonaz Realty Ltd Licensed (REAA 2008)
Tui Balms is a worker-owned cooperative that began 27 years ago in Golden Bay with Tui Bee Balm, a remarkable healing balm made of beeswax and other natural ingredients.  An effective skin healer, Bee Balm has since become a New Zealand icon, the country's favourite baby balm and the flagship of our popular range of natural skincare and healing balms. Our range of massage Balms with aromatherapy essential oils is the supreme medium for massage.  Tui Balms donates to charitable trusts in New Zealand. Last year, we donated over $30,000 to New Zealand charities! Find Tui Balms at your local health store or organic shop.
www.tuibalms.co.nz
contact@tuibalms.co.nz
ph 03 525 9654.
HealthPost is New Zeala
nd's favourite online retailer of natural health supplements, proudly based in Golden Bay. Established more than 20 years ago, HealthPost is still in 'The Bay' because, basically,we like living here! Our rural location poses logistical challenges from time-to-time (flooded rivers and road wash-outs!) but the dedication and ingenuity of our 38-strong team always gets us through. We're committed to balancing profits and principles, donating more than $60,000 to charity in the past two years through our 'doing WELL' programme. We're passionate about the products that
we sell and proud to be able to help people live WELL.
The (happy) end.
GD Star Rating
loading...
GD Star Rating
loading...
Tags: Golden Bay