Home » Keep New Zealand Beautiful
Keep New Zealand Beautiful and Happyzine team up to take a fresh look at Aotearoa
Submitted by Charlotte on July 29, 2012 – 10:29 pm

Comment from Sam Rye, spokesperson for Keep New Zealand Beautiful:
Imagine a New Zealand free of litter, with thriving communities, where we restore and conserve our beautiful environment.
How do you think we will get there?
Keep New Zealand Beautiful is taking a fresh look at what has happened to Aotearoa since it was established under the 1979 Litter Act.
Recent studies show fairly bleak picture, with New Zealand heading away from sustainable development targets for our environment, ongoing issues with use of resources, and declines in the quality of our water as well as more native species joining the 'threatened' lists.
We realise that we need to do more, and by 'we', we mean all of us.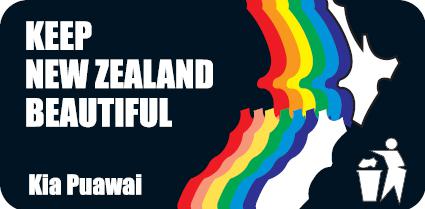 But the fantastic news is that we look forward to it! We believe that New Zealand is worth Keeping Beautiful, and Kiwi's all over the country keep telling us that they believe that too. The world has changed a lot since we were formed in 1979, so we're joining with Happyzine this year, to spread the good word of what we're up to, how you can get involved, and we want to hear from you.
We're thrilled to be working with the Happyzine team, as they share our vision of a better New Zealand, where Kiwi's are enabled to Keep New Zealand Beautiful.
We'll be announcing some exciting things here soon about what's coming up in the coming months, so we hope you'll tune in. As a little taster, you'll see our Facebook, Twitter & Pinterest channels are a'buzz with some interesting stories – we hope you join the conversation!
GD Star Rating
loading...
GD Star Rating
loading...
Keep New Zealand Beautiful and Happyzine team up to take a fresh look at Aotearoa

,