Home » Community, Local Good News
Christchurch: No Gallery Required
Submitted by Charlotte on August 3, 2012 – 3:11 pm
Local Good News/Christchurch
Steve Carter
"Wow", you might well think as you see another wall adorned with a new work of art, "What is that?"
Wandering around Christchurch these days is like taking a stroll among the pieces in a huge exhibition. The city streets are filled with the creative expressions of a population coming to terms with everything we have experienced over recent months.
Some, like Gap Filler's various projects, or those it has inspired in others, are relatively structured and widely recognised; other pieces are more ephemeral, here one day, gone the next. Much of it is challenging and unconventional, a large part of it is techically illegal.  All of it is refreshingly released from the establishment constraints of the galleries of the art elite.
Christchurch post-quakes is a dizzying, eclectic landscape of artistic outpourings and now it has a de facto guide in Reuben Woods.
Reuben is an honours graduate in art history from the University of Canterbury and is currently working towards his masters degree. He explains, "'What Is That?' was an idea to help me with my masters thesis. I have been photographing the stuff I see on the streets and wanted to share the cool stuff that is out there."
So now he is, in a comprehensive blog at www.whatisthatchch.co.nz.
As he says, "The idea was to try and create a forum where people can see, discuss and share art in the street. I felt like there was not a local forum like in Auckland and
Wellington and especially like those around the world – street art is so prevalent now that there is a massive online presence, and I thought it was important to try and document Christchurch's scene."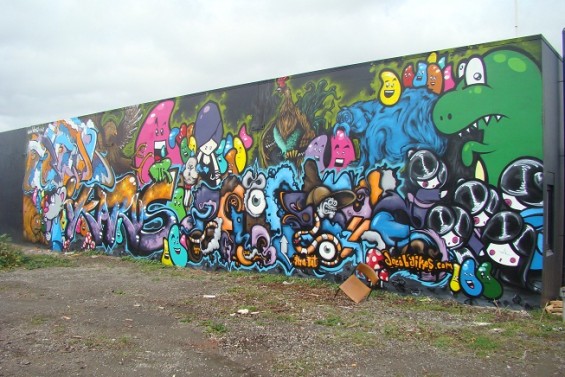 Given the fleeting nature of much of the work, it provides a living record of what is appearing and often disappearing across the city. An important role then, as Reuben
describes it, "Especially since street art is so ephemeral and some cool little things have already disappeared behind grey paint or have been decayed by the elements!"
The masters thesis specifically concerns itself with the art made in the streets and public spaces in Christchurch following the earthquakes. Reuben is clear that he is interested in all art, or as much as possible that can be captured: "I am covering all types of visual art production, from the commissioned to the guerilla, from the urban to the suburban, from the memorial to the nebulous."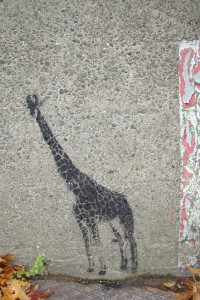 He is also placing this study in the context of how art and culture have been used in other places as part of the recovery from disasters. Because it is clear that any form of expression is a vital way for the population to process and describe our feelings about what has happened. If some wish to censor it behind that grey paint, to return the city walls to empty, drab and depressing, that just shows a wilful lack of understanding of the power of art to transform our experience.
Reuben puts it nicely: "I think art in public spaces is vital to the recovery. We are caught in an environment where memories of what happened are still loaded with tragedy, and the use of art, either legally or not so legally, can help us reconstruct a sense of understanding and identity, as well as create a unique city visually."
The earthquake creates a microcosm of a wider global movement that Reuben describes thus: "I feel that street art is important in any urban environment, it questions the concept of public space. Street art is huge globally as a way of contributing to an environment that often seems out of our control – something that might seem even more so when we watch a city being reconstructed – there are all these forums asking what people want the city to look like, but street art allows people to contribute immediately."
It comes down to a simple choice about what we want to see in our environment. Given Reuben's excitement about all the things he stumbles across and photographs while
roaming the city, his position is clear: "I really hope more and more develops and the city takes full advantage of the opportunity to be seen as a creative city as it rebuilds."
So what is all that art about the place, Christchurch?
It is vital, that's what it is.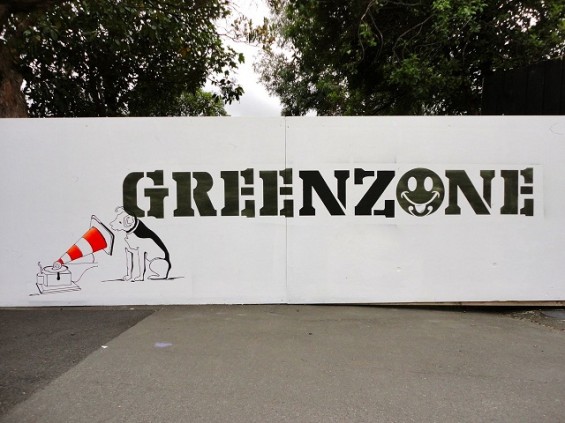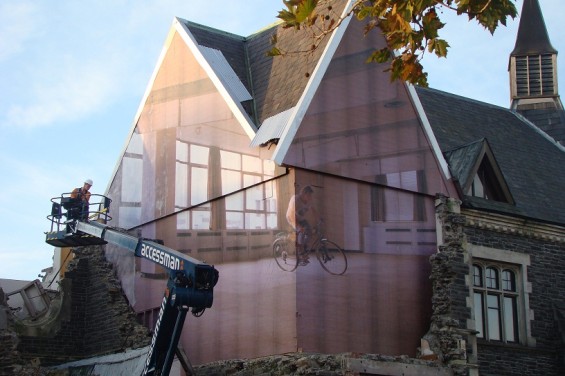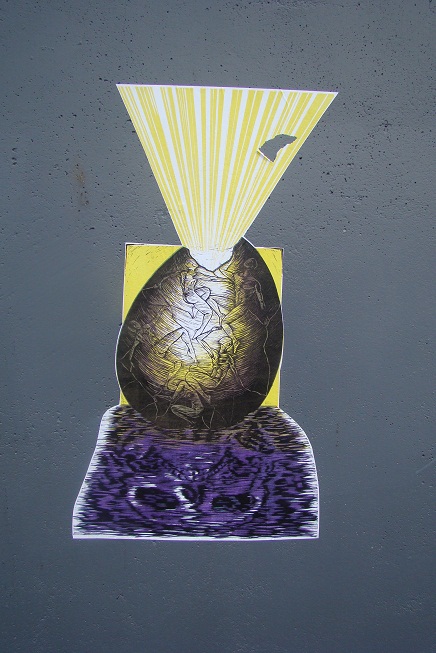 —————
The artworks used for this piece are as follows:
1. 'Are you a baboon' by Tess Sheerin, photo by Mike Demsen. http://tesssheerin.com/
2. Embassy Wall, by FREAK (Wongi Wilson), IKARUS and YIKES, photo by Reuben
Woods. http://www.wongi.co.nz/
3. Giraffe, Unknown artist, photo by Reuben Woods
4. GreeNZone by Jason Kelly, photo by artist. http://jasonkellydesign.co.nz/
5. Homage To The Lost Spaces (Government Life Building Studio Series) by Mike
Hewson, photo by Reuben Woods. http://mikehewson.co.nz/
6. Unknown artist, photo by Reuben Woods
Read the inspiring stories of our Christchurch sponsors: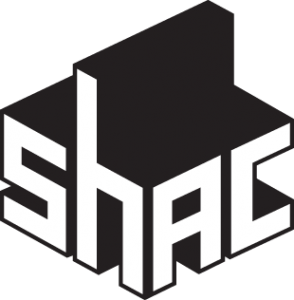 SHAC – The Sustainable Habitat Challenge – is a network of architects, builders, engineers, designers, building scientists, students and young professionals interested in taking positive action in their communities today.
On the 2-3 May 2012, SHAC presented the 2nd annual workshop on micro-architecture at the Christchurch Polytechnic Student Centre. Sixty attendees discussed temporary architecture, simple buildings, and the reuse of building material.
"People cherish their culture through recycling" – those are the words of Wang Shu, the 2012 winner of the Pritzker architecture prize. The demolition of red stickered housing and CBD buildings does not have to mean the eradication of Christchurch's history or culture – nearly all materials can be reused in new construction, incorporating local memories and fusing the past with the present.
What is permanent in this land of earthquakes? In San Francisco, the Palace of Fine Arts was built in 1915 as a temporary building for the Panama-Pacific Exposition and still stands today as an icon of the city. From the cardboard cathedral to the convention centre – how long will they serve us?
"Simple buildings are key for affordability" said Canadian architect Brian McKay Lyons, recently interviewed on Nine to Noon with Kim Hill. Lyons, from Nova Scotia, says "simple buildings are what we farmers and fishermen build when we can't afford to get things wrong"
This symposium brought together elements of the growing Regeneration movement – people working together to take positive action in their communities.
Community Rebuild – for the Whole House Reuse project Juliet Arnott
Community Development – Joshua Durrant, Jess Smale, Sophie Moore
Positive Action – Gapfiller Trust

YTONG® is an alternative building system made from light-weight Aerated Autoclaved Concrete (AAC). It was invented in Sweden in 1923 and further developed under the YTONG® brand it turned into a world-wide success.
Environmentally friendly and non-toxic – From the manufacturing process to shipment, construction, and waste disposal YTONG® is in ecological balance.
Good sound absorption – effective sound barrier – The natural air cushion formed in the high-pressure steam curing of AAC can absorb the most possible noise.
Ensures high standard of well-being – YTONG® reduces temperature differences and humidity fluctuations and so ensures a comfortable and healthy room atmosphere.
Excellent workability – It is easy to erect a solid masonry structure quickly and precisely. Only few tools and implements are necessary.
Outstanding thermal insulation – Keeps buildings cool in summer and warm in winter saving on heating and air-conditioning.
YTONG® is fireproof and has a high fire rating – AAC is resistant to high temperatures for a longer period of time than any other solid building material. YTONG® is especially chosen for fireproof walls in commercial buildings.
Performs well in earthquakes – Thanks to its low weight and its plastic deformation properties the destructive force of earthquakes can be minimised.

Social Innovation is a small, hardworking community engagement agency based in Christchurch. They work with leading non-profits, changemakers, progressive companies and government to mobilise everyday New Zealanders. Their expertise in this area comes from grassroots innovation on large-scale community action projects, including the Student Volunteer Army, A Day at the Beach Festival, Love your Coast and a number of other public participation initiatives. They know how to scale initiatives and achieve big results with large numbers of stakeholders.
They have developed an integrated blueprint for community organising in the 21st century, drawing inspiration from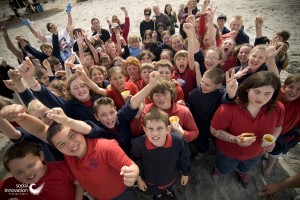 kiwi folk heroes like Kate Sheppard combined with the sheer power of modern technology. At the heart of what they do is supporting everyday New Zealanders to take action and participate fully in public life, in turn increasing the proportion of citizen's who know that they can make a difference to the way things are.
Their services include strategy, leadership training, volunteer coordination & management, media and communications, project management and fundraising. Find out more at www.socialinnovation.org.nz or make direct contact via their studio-line on 03 337 0861
Ph:  03 337 0861 or info@socialinnovation.org.nz

Got good news to share about your social enterprise?  Join this inspiring line up of Christchurch sponsors, email charlotte@happyzine.co.nz
GD Star Rating
loading...
GD Star Rating
loading...
Tags: christchurch, Christchurch Recover