Home » Blog, Headline
Clearing out the old, and making way for the garden – by Joel Le Blanc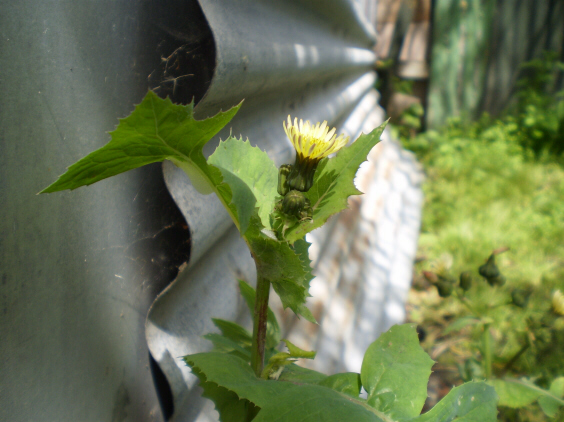 Right now I am making a garden. A small Eden in an otherwise urban backdrop, which hopefully will feed, heal and inspire me for the next year to come. But right now the garden is not ready, and my hopes of being more self-sustainable linger in the shadows of six rather ominous curly willow trees. It's an issue I have been stewing over for the last year or so.The trees provide shade and comfort on hot summer days, and create beautiful dappled light effects that dances around the lawn in the late afternoons. It's pleasurable at the end of the day to retire to the back porch with a book and enjoy the display — but if I want to create a productive and useful garden, the trees and their thick shade aren't helping. I feel bad, as the willows have lived here for much, much longer than I. What right do I have to say whether they should stay or go?One afternoon last week I found myself sitting on my sofa and watching a gardening show. Watching a chef/gardener whip their autumn harvest into kitchen delectable's, I couldn't stand it any longer. At 4:40pm in the afternoon I grabbed my boots, a pruning saw and some gloves, and stormed off towards those willows
As I sawed away arm after arm of willow wood, something inside me shifted. I cut away branches with increased speed, and excitement. It was a bit like that feeling of throwing out old clothes. At first it's a painful, heart-wrenching, hand-wringing affair. Then after the bullet has been bitten and the first old work shirt or pair of jeans that no longer fit are tossed aside, it becomes easier. Before you know it, a flood of unwanted clothing is pouring from dusty drawers and closet shadows and into a plastic bag.
Standing back in the twilight to inspect my job, I didn't feel nearly as guilty as I thought I would. Those trees and their branches will be transformed into air and light, I thought to myself, which will give rise to dozens and dozens of other plants. Vegetables, herbs and fruits which will help sustain us, and make the garden full of bees, butterflies, and birds. Cutting away what is old and unnecessary is an important part of life. If you want something to grow, first you have to start with a clearing.
Joel Le Blanc
Joel Le Blanc is a freelance writer, poet and medical herbalist. He has published articles on health, alternative medicine, literature, art and food, and is currently completing a BA in English and Creative Writing at the University of Canterbury. Joel runs a blog for creative people wanting to learn more about natural and alternative medicine at The Wormwood Files.
GD Star Rating
loading...
GD Star Rating
loading...
Clearing out the old, and making way for the garden - by Joel Le Blanc

,
Tags: Gardening