Home » Community, Featured
Situations Vacant in the Happyzine Collective: 11 Very Part Time Positions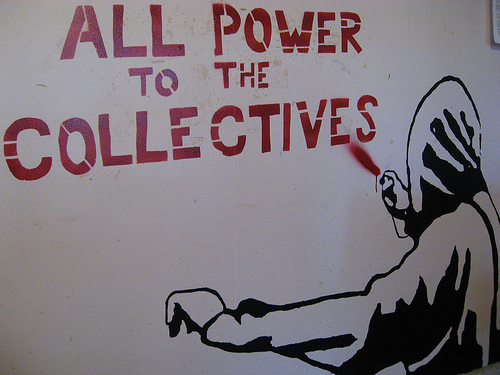 Work for Happyzine!
The following positions are three to five hour (per week) roles in the Happyzine collective.  While we can't pay you in Kiwi dollars for your time, we can offer seven benefits in recognition of your participation:
1.  Membership of Club Happyzine during your tenure (meaning you automatically go in the draw to win free green goodies each week)
2.  A record of your hours in the new Happyzine Time Bank (which you can trade within our community, more about this over the next few months)
3.  Work experience for a world-changing, national good news website
4.  Upskilling – learn useful new tools
5.  The opportunity work within a network of positive, switched on people who are on the same page as you
6.  A glowing reference
7.  The good feeling that you're helping to create a healthier, happier, more environmentally sustainable world.
Happyzine roles
Sub-editor
You're in charge of quality control.  You receive article submissions, you assess their appropriateness for Happyzine and if they pass the grade you publish the articles for our community.  You're the details person.  You check the spelling and grammar, you format the articles, you source some images and you liaise with writers before publishing the articles.
Online Tech support
You're the person we turn to to update Happyzine's wordpress website.  You ensure our readers enjoy what they see, find Happyzine easy to navigate around, feel compelled to participate in discussions, and return time after time for their good news updates.
Collective Coordinator
Your job is to make sure everyone's happily doing their job.  You liaise with contributors and you check Happyzine and our social media once or twice a day to make sure everything's running smoothly.  You help ensure we have the right people in the right roles.  You liaise with Charlotte.  You keep communication flowing and open.
Christchurch Local Good News Promoter
It's your job to tell the good people of Christchurch there's a good news column about their community reaching thousands nationwide every Friday!  You set up interviews with members of the Christchurch media, you link us into Canterbury based online and actual social networks.  You're fantastic at boosting the profile of Local Good News/Christchurch's profile locally both online and in person.
Time Bank Developer
You're in charge of setting up our awesome Happyzine Time Bank.  You keep it simple, establishing clear systems we can build upon for years to come.  You watch over the bank of hours Happyzine contributors will create, recording them initially until the system is automated and online.  You set up the Time Bank data-base.  You liaise with the New Zealand Time Bank community and connect Happyzine's Time bank into other Time Banks nationwide.  You support and encourage trading.
National Social Media Manager
You're in charge of running Happyzine's facebook and twitter feeds.  You promote Happyzine articles, courses, ebooks, competitions, Club Happyzine and more.  You keep the dialogue alive and pumping.  You increase our online following.  You use your charm and energy to inspire us to get involved.
National Community Reporter
You're 'out there', online, hustling for the good news!  It's your job to tap into communities we're not currently reporting on, and source their good news for Happyzine.  You find the positive news stories that wouldn't otherwise be discovered, get permission to share them, and present them to the Happyzine community.
Green Design Reporter
You present the innovative sustainable designs (both conceptual and real) emerging from Kiwi universities, polytechs, colleges to the Happyzine community.  Your reporting is heavily image orientated, with the wording to back it up.  Some of your stories make it to www.inhabitat.com where they're shared with over one million people on an international online platform.
Maori Good News Reporter
You gather and share positive news stories stories from te ao Maori, with the Happyzine community.  You connect with numerous iwi and hapu communities nationwide, who turn to you to share their good news stories.  You present them to the Happyzine community, including some powerful images, thus bringing the ratio of positive Maori media up into its rightful place nationwide.
Club Happyzine Coordinator
You have two missions: you're in charge of growing membership of Club Happyzine; and you're in charge of reviewing and sampling the lush green products and services we're offering members most weeks.  You liaise with green producers and keep a steady flow of green product reviews gracing Happyzine and gracing our members letter boxes!  You help us continue to improve Club Happyzine.  You ensure it's promoted online to the level of excitement it deserves!
Happyzine P.R. Superhero!
You love Happyzine and you love telling the world about it!  You get us 'out there' into hearts and minds of hundreds of thousands of New Zealanders nationwide.  You help us tell a growing pool of people about the role of Happyzine to inspire positive social and environmental change via good news.  Thanks to you Happyzine is reported on and referred to often in print, online, TV and radio media.  You help us develop mutually beneficial relationships with other media organisations.
Found the perfect position?  To apply, here's what we need from you:
1.  Your C.V.
2.  A letter telling us why you're perfect for the position
3.  The willingness to work with us for at least three months
Email your application to charlotte@happyzine.co.nz today!
Note: these positions were the result of this conversation.
GD Star Rating
loading...
GD Star Rating
loading...
Situations Vacant in the Happyzine Collective: 11 Very Part Time Positions

,
Tags: do good jobs