Home » Blog
Cultivating the future – Tribute to Marion Spicer, South Auckland Family Learning Centre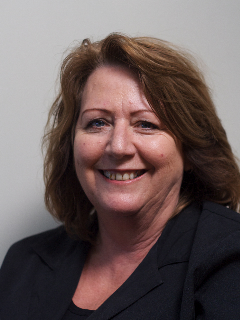 by Melissa Parkes
Sometimes you come across a truly inspiring person and then you can count yourself lucky. My lucky break came when I first met Marion Spicer who works in South Auckland as the Family Learning Centre Manager for Iosis Family Solutions, an agency that works with families with multiple and complex issues. She has worked with young people including young parents for nearly 20 years.
In a beautiful story, published in the Reader's Digest, Marion wrote of the impact that her father and her upbringing had on her. She wrote (and often speaks of) the idyllic childhood on a farm up North, with a hard working, loving father who, "spent many years endeavouring to help those who couldn't help themselves and believed it was his life's calling to do so." When she's asked why she does what she does, she never fails to draw the conversation back to her father. She speaks of his charisma, his strength and how she wanted to be just like him. She also describes her mother as, "the backbone of his bubble." Marion is able to be a guide to young people because she was blessed with strong parental role models.
If you follow the sounds of riotous, infectious laughter down the corridor of a house converted into offices in the heart of Manurewa, you come upon Marion.  She will welcome you as if you were the prized guest she has been waiting for all morning. Marion has a way of creating relationship and trust in an alarmingly short amount of time. Often while baking scones.
With that kind of relationship comes trust, something many young people who encounter her don't give freely. By doing tasks as simple as baking together Marion has broken down these barriers. She gets to know them, reveals their positive qualities and takes opportunities to teach them how to do things – not just doing it for them. It then becomes natural for them to decide for themselves that they will find a course to enrol in or a job to apply for, or to embark on a succession of behavioural changes – doing things, they should do without being told.
Marion finds that self-direction profoundly moving. She tells of one man reaching out to his long estranged father after a course (one which did not directly teach forgiveness) and of one woman who found a family member who had hurt her as a child to forgive him – a simple act she found to be liberating, and a way of freeing herself.
"I have never met a person who is glad not to have qualifications, someone who doesn't regret not making the most of opportunities," says Marion. In her current work, the most common similarity between the young people who come to her is the lack of a stable home from which to model their behaviour.  Addictions, family violence, mental health issues, crime and low levels of education often co-exist with poverty and they can infect multiple generations.
"I want them [the young parents] to believe that anyone, anywhere with the right tools, the right application can turn their life around – that those possibilities are there and not to join the legions of naysayers who say it isn't possible."
"Social isolation causes boredom – they don't know what to do about it because their world is limited," she says, "for those who haven't been shown, even a library is a scary place." As an example, she talks of a young mum who had walked past the library regularly but had no idea she could go in and sign up to borrow books.
Marion guides them. So when couple Jaci and Marshall, 23 years old*(not their real names), had had their four children temporarily removed from their care, came to Marion, neither of them had a job or qualifications. They constantly argued. It was clear to Marion that the couple did not understand what they had to do to get their children back in their care. She organised a staff member from Child, Youth & Family to meet them to explain. Having talked through the expectations, Marshall mentioned that he had seen a job in the paper that he might like to apply for. Marion helped him with his resume and by 2pm that afternoon, he had organised an interview. He started the job the day after the interview. With Marshall out of the house during working hours his relationship with Jaci improved, with the income, they found a suitable home and expect to have their children back in their care very soon.
"I do what I do because I hate injustice at any level. I am sad that people are marginalised by social disconnectedness and a lack of knowledge. My life's quest is to be near to those who need me – to empower and teach those who cannot learn – and I wouldn't do it if I hadn't had a measure of success already. I have been fortunate enough in my life to have tutored those who school forgot, and to see the changes brought about by learning.
I've seen that for these disempowered learners there was no limit to what they could absorb if it was presented in a way that they understood. The achievements of my students will live with me forever. I will always take pride in the fact that they trusted me to teach them and that I trusted them to learn.  I have been privileged to be part of a transaction of value that transcends human reasoning and count myself wealthy for the experience." She echoes my thoughts for working alongside her for the past 18 months.
It has been nothing short of inspirational. Her time at Iosis is ending, but the seeds she has sown will continue to be nurtured by the team left behind, and the seeds she has sown in my life will be treasured forever.
GD Star Rating
loading...
GD Star Rating
loading...
Tags: appreciation, tribute